Cancer of the appendix affects fewer than 2,000 people in the U.S. each year. Because it is a rare type of cancer, it's important for patients to get care from physicians who are highly experienced in treating this disease.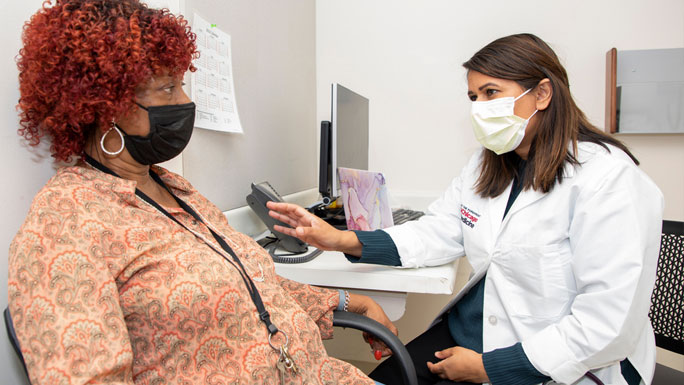 Guided by the latest research and advanced techniques, UChicago Medicine's multidisciplinary appendix cancer care team works together to offer compassionate care and leading-edge treatments to patients. We are among just a few centers offering
hyperthermic intraperitoneal chemoperfusion (HIPEC)
for the treatment of appendix cancer.
What are the treatments for appendix cancer?
A treatment plan for appendix cancer depends on the type and stage of the tumor and the patient's overall health. Effective treatment of appendix cancer –– which may include surgery and chemotherapy –– should be planned by a medical team experienced in the management of this type of cancer.

In addition, our Supportive Oncology program provides holistic services to improve quality of life while undergoing treatments for appendix cancer.
The first step in treating appendix cancer is usually surgery. Your surgeon may perform one of the following procedures, depending on the stage of the tumor:
Appendectomy.
An appendectomy is the surgical removal of the appendix. It is usually the only treatment needed for an appendix carcinoid tumor that is smaller than 1.5 centimeters and has not spread to other organs.
Hemicolectomy.
For a carcinoid tumor larger than 2 cm or appendix cancers that are not carcinoid, a hemicolectomy may be recommended along with the appendectomy. During a hemicolectomy, the surgeon removes the appendix along with a nearby portion of the colon. Blood vessels and lymph nodes in the area may also be removed.
Cytoreductive surgery.
For later-stage appendix cancer, cytoreductive surgery may be performed. During this procedure, the surgeon removes almost all visible cancer. Often, cytoreductive surgery will be combined with
HIPEC
to destroy any remaining cancer cells. One of the components of cytoreductive surgery includes expertise in peritonectomy. This technique removes the peritoneal lining (the lining of the abdomen), a process that is similar to removing wallpaper or paint off the walls of a room.
Chemotherapy is the use of drugs to destroy cancer cells, usually by stopping the cancer cells' ability to grow and divide. When appendix cancer has spread, your oncologist may recommend chemotherapy:
Systemic chemotherapy enters the bloodstream to reach cancer cells throughout the body. This can be done using an intravenous (IV) tube, or in a pill or capsule that is swallowed. Chemotherapy for appendix cancer may be given before and/or after surgery.
Hyperthermic intraperitoneal chemotherapy (HIPEC) is a one-time treatment given directly into the abdominal cavity. During HIPEC, a powerful dose of heated chemotherapy medication is pumped into the patient's abdomen after cytoreductive surgery. This "chemo bath" circulates throughout the abdominal area, directly targeting cancerous cells.
Radiation therapy is not a common treatment for appendix cancer. In some cases, it is used treat a particular area when the cancer has spread to other parts of the body, to help relieve symptoms.
What is the prognosis for appendix cancer?
Fortunately, many patients can be treated effectively or cured of appendix cancer.

If the cancer does return, it may come back in the same place (called a local recurrence), nearby (regional recurrence), or in another place (distant recurrence). When the cancer relapses, your medical team at UChicago Medicine will work together to personalize your treatment plan.

What is happening in research for appendix cancer?
The physicians and scientists at UChicago Medicine are continually exploring new techniques for the detection and treatment of cancer of the appendix. For example, we are working to develop a test that could detect appendix cancer in the blood before it is visible on scans. Our researchers are also working on advanced imaging technologies to detect cancer early.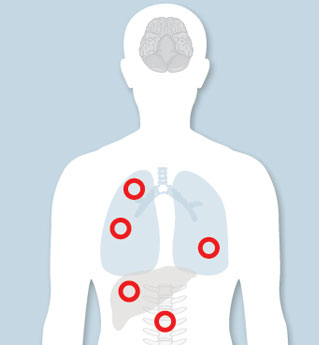 Treating Metastatic Cancer with Optimism and Hope
If you have been diagnosed with metastatic cancer, more therapies may be available to you than you think. Our cancer specialists are eager to help you understand all of your options.
Limited Metastatic Cancer Program