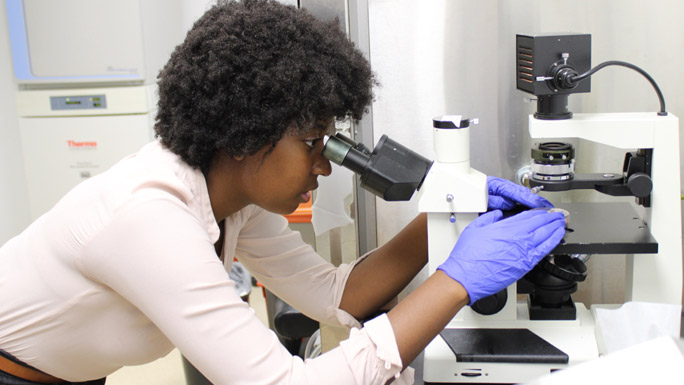 Diversity in Cancer Research (DICR) is a cancer research training program for undergraduates interested in careers in biomedicine. For ten weeks during the summer, participants work full time in the laboratories of established cancer researchers at the University of Chicago, gaining hands-on experience in areas at the forefront of the field.
Rigorous research training is complemented with year-round career development and skill-building workshops, leadership training, opportunities in community outreach and engagement, and personalized mentorship for post-baccalaureate transitions.
DICR is ideal for undergraduates with initial research experience, who aim to advance their scientific expertise and professional skills in preparation for careers in research and medicine.

DICR is funded by a grant from the American Cancer Society.