Grant & Sponsorship Requests
The University of Chicago Medicine is committed to improving the health of residents in our South Side and Southland service areas. In addition to providing advanced medical care, research and medical education, UChicago Medicine collaborates with organizations that are committed to making a difference in their communities.
We believe partnering with like-minded organizations that share our vision and values is one way to work collaboratively to positively impact change in our community. As part of this commitment, UChicago Medicine and UChicago Medicine Ingalls Memorial Hospital offer community grant and the sponsorship opportunities. These opportunities extend financial support to local not-for-profit, community-based organizations to provide health-related services and programming for at-risk and underserved populations.
Community Benefit Grants and Sponsorships in Chicago
UChicago Medicine offers community benefit grants and sponsorships to partnering community organizations based within the 12 zip codes of our South Side service area.
Grant Opportunities with Ingalls Memorial
Ingalls Memorial offers grant opportunities to partnering community organizations based within the 13 zip codes of our Southland service area.
Blue Island
Burnham
Calumet City
Chicago
Dixmoor
Dolton
East Hazel Crest
Glenwood
Harvey
Hazel Crest
Lansing
Markham
Phoenix
Posen
Riverdale
South Holland
Thornton
Some community areas stretch across multiple zip codes. Our community benefit service area extends only to those parts of a community area within the following 13 zip codes:
60406, 60409, 60419, 60425, 60426, 60429, 60430, 60438, 60469, 60473, 60476, 60633, 60827

UChicago Medicine awards more than $50,000 in grants to local grassroots violence prevention programs for summer 2018
The University of Chicago Medicine has awarded seven capacity-building grants to support community-based violence prevention, intervention, and recovery efforts on Chicago's South Side.
Read the article
Global Girls, Inc.
Global Girls, Inc. provides a safe space for girls ages eight through 18 to learn the arts while gaining social, emotional, leadership and communications skills. Our violence prevention grant helped Global Girls train 10 teenagers to work as peer facilitators, create "culture of peace" programming for 92 students from eight schools, and present performances promoting peaceful and safe neighborhoods.
Learn more about Global Girls, Inc.
Crushers Club
Crushers Club uses boxing and music to develop bonds among young, at-risk African-American males. With a violence prevention grant from UChicago Medicine, Crushers Club offered an additional 15 program hours each week and supported the addition of 23 first-time students.
Learn more about Crusher Club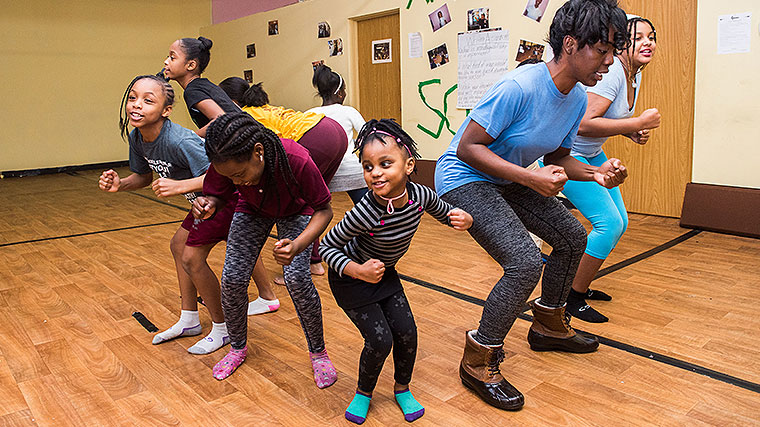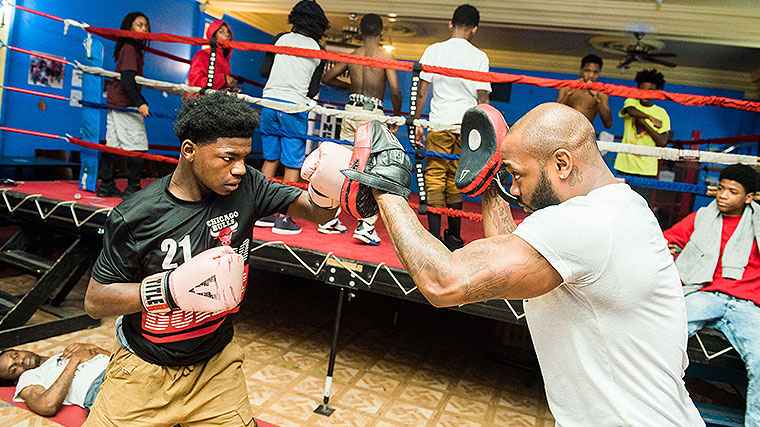 Community Outreach and Health Equity Articles