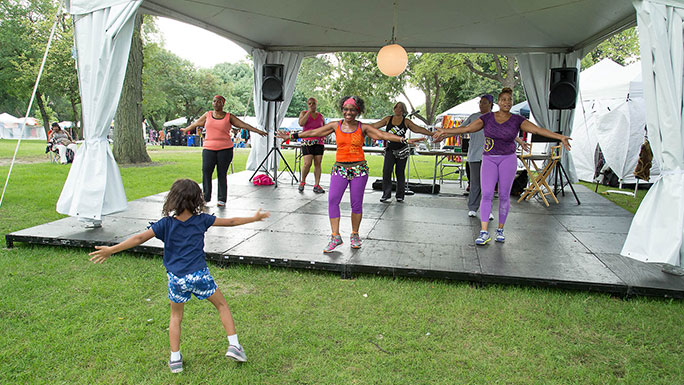 The University of Chicago Medicine offers and supports events that promote community health and wellness. UChicago Medicine participates in health fairs, forums, fitness programs, festivals and other events to provide health-focused education and services on the South Side.
Weekly & Monthly Events
Learn about free community forums and wellness activities, including workshops open to fitness program participants.
Community Outreach and Health Equity Articles