As one of the nation's safest medical centers, we remain committed to providing outstanding care during these extraordinary times. To continue serving all of our patients, we go above and beyond state and national standards to protect your health and safety while you receive medical care. We have implemented a number of new policies to keep you safe and healthy. Please read more about our continued commitment to providing the safest care possible.
We have taken these precautionary steps because of our core commitment to protecting the health and safety of all patients while meeting their essential need for medical care.
Virtual Video Visits
Your family's health doesn't stop being a priority, even when it's a challenge to leave the house. For your convenience and safety, we offer secure and easy virtual visits by video for most of your healthcare needs.
Current Patients
Log in to your MyChart account to choose from available times to book your virtual appointment instantly with a primary care or specialty care provider.
New Patients
Our real-time, online scheduling for video visits lets you choose from available times so you can book your virtual appointment instantly for internal medicine, family medicine, OB/GYN and general pediatrics.
For specialty care, call us at 1-888-824-0200 to schedule a video visit.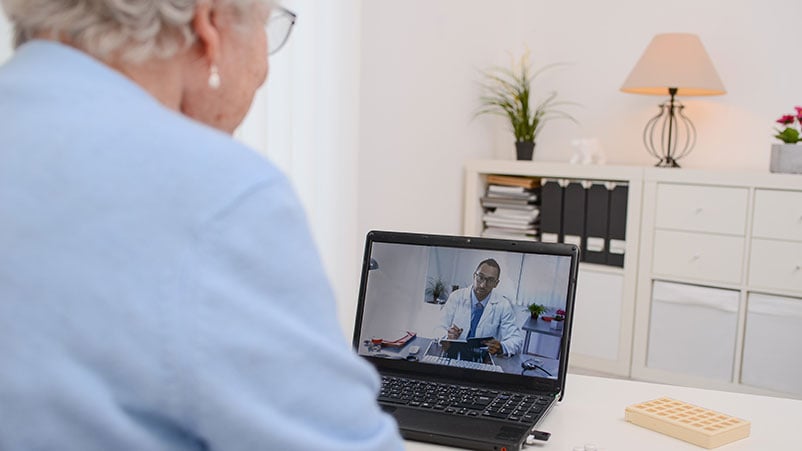 Get a Second Opinion Online
Whether you are facing a complex health issue or difficult treatment decision, getting a second opinion can help you make an informed decision about your care. Get an online second opinion from one of our experts without having to leave your home.

Submit an E-Visit
Complete an online questionnaire (e-visit) through your MyChart account to get a same-day diagnosis and a treatment plan from UChicago Medicine clinicians for common conditions.

Send an Appointment Request
Don't have time right now? Submit an appointment request form and we'll call you back within two days to schedule an appointment.
Request an Appointment
The information you provide will enable us to assist you as efficiently as possible. A representative will contact you within one to two business days to help you schedule an appointment.
You can also make an appointment with our providers by:
– Scheduling a virtual video visit to see a provider from the comfort of your home
– Requesting an online second opinion from our specialists
– Filling out an online questionnaire (e-visit) to get a same-day diagnosis and treatment for common conditions.
To speak to someone directly, please call 1-888-824-0200. If you have symptoms of an urgent nature, please call your doctor or go to the emergency room immediately.