Skip to content
Should we go to the emergency room, urgent care or pediatrician?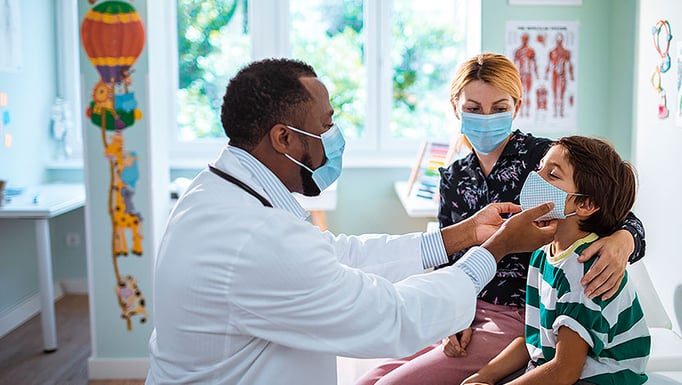 When you have a sick child, it may be difficult to discern if the illness warrants a doctor, emergency room or urgent care visit. Especially with the pandemic at the top of mind, you may question which visit is worth the risk. While any of the University of Chicago Medicine Comer Children's Hospital locations you pick will be safe for you and your child, you want to ensure that you go to the right place to get the proper care and save time.
As a pediatrician, it's important to me to provide evidence-based care to help support children and their families. Here, I help demystify when it's imperative to seek emergency room care versus going to urgent care or visiting your pediatrician.
When should I take my child to the emergency room?
If you suspect that your child has a broken bone, especially if there is a visible bump or deformity, you should definitely take your child to the emergency room in order to expedite care with a specialist like an orthopedic surgeon. You should also go to the ER if your child suffers a head injury, loss of consciousness or a seizure. If your child has a cut that won't stop bleeding, seek care in the emergency room immediately to prevent excessive blood loss and to evaluate if stitches will be needed. Also, if your child is suffering a severe allergic reaction with symptoms of nausea, vomiting, difficulty breathing, and change in responsiveness, you will want to seek care in an emergency room immediately. Lastly, if you have a baby younger than two months old with a fever over 100.4F, go straight to the emergency room.
When should I schedule a doctor's visit?
If your child is sick and you are concerned about an exposure to COVID-19, you should call your child's pediatrician. The doctor will conduct a screening over the phone and may recommend testing. If your child is experiencing lingering cold symptoms, you should schedule an appointment with his or her provider. You should also schedule an appointment with the pediatrician if your child has sustained an injury but is not in acute pain. If you suspect that your child has an allergy, you should schedule an appointment with a pediatrician for an assessment and possible allergy testing or referral.
Your child's doctor is also the place to go for routine immunizations, school and sports physicals, and wellness visits. If you're registered on MyChart, you can schedule an appointment, often the same day. You can also send a message to the physician or nurse on call through the MyChart system and receive an answer within 24-48 hours. Video visits are also available. With the use of this technology, providers are available to assess symptoms, make a diagnosis, recommend treatment and send prescriptions to your pharmacy over video.
When should I take my child to urgent care?
Urgent care facilities can provide outpatient care for acute and chronic illnesses and injuries. Most urgent care clinics are available after hours, so it can be a convenient option if your pediatrician's office is closed. However, make sure the urgent care location you intend to visit can treat children to ensure they can provide proper care. Generally, you should take your child to a pediatric urgent care if he or she is older than two months old and is experiencing a fever with cold symptoms or if you suspect that your child has an ear infection, strep throat, or pink eye.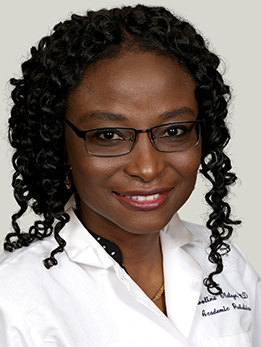 Caroline Olaleye, MD
Pediatrician Caroline Olaleye, MD, provides primary and preventive care for newborns, infants, adolescents and teenagers at UChicago Medicine Ingalls - Flossmoor.
Learn more about Dr. Olaleye
Pediatric Articles & News