Urgent Care at UChicago Medicine

Walk-In Care from On-Site Physicians
When a non-life threatening injury or illness occurs and you need quick, effective treatment, our UChicago Medicine Urgent Care locations are available – providing high quality, timely care to the Chicagoland area. Urgent Care is staffed by Medical Group providers.*
Why Choose UChicago Medicine for Urgent Care Services?
Open every day: Monday-Friday, 8 a.m. to 8 p.m. | Saturday, Sunday and holidays, 8 a.m. to 4 p.m.
No appointment required: Just walk-in or let us know you're coming so we can save your spot.
On-site lab and X-ray: Quick results for injury and illness requiring lab or X-ray testing.
Care for the whole family: Staffed by experienced physicians prepared to treat adult and pediatric patients.
Convenient locations: Now open in Dearborn Station. Homewood and River East.
Vast network of experts: Easy referral to expert specialists if your medical need requires a more advanced level of care.
Close Dialog
Injuries
Head contusion or abrasion
New joint pain
Muscular sprain, strain or spasm
Extremity or rib fracture (ankle, fingers, toes, wrist, arm, leg)
X-ray
Respiratory Illness
Asthma or COPD flare
Body aches or fatigue
Bronchitis
Cold or flu symptoms
Cough
Ear pain/infection
Fever
Nebulizer or breathing treatment
Pneumonia
Sinus pain
Sore throat
Swollen glands
Strep throat
Tonsillitis
Skin Issues
Burns, minor or with tissue removal
Infections
Insect bites or stings
Nail infection
Rash or poison ivy
Scrapes or abrasions
Simple abscess incision and drainage
Single layer stitches
Stomach Issues
Constipation
Diarrhea
Nausea
Vomiting
Urinary Tract Illness
Bladder infection
Pregnancy test
Urinary tract infection
Other Issues
Blood draw
Earwax removal
Foreign object removal
Hemorrhoid therapy
Injection administration
Internal exam
Neurological exam
Pelvic exam
Pink eye or stye
STD testing and injectable treatment
Where Should I Go for Care Today?
You never know when a sudden injury or illness may happen. That's why it's so important to be prepared and know what steps you can take as soon as symptoms appear. Click below to learn more about the best times to visit primary care, urgent care or the emergency department.
Urgent Care Locations in Downtown Chicago and South Suburbs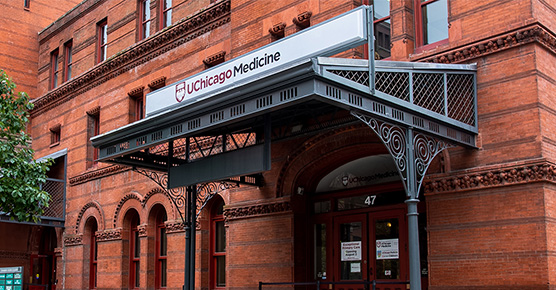 UChicago Medicine Dearborn Station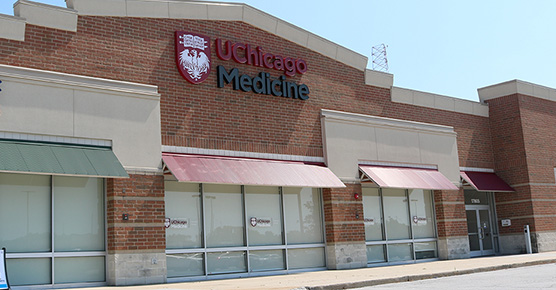 UChicago Medicine Medical Group - Homewood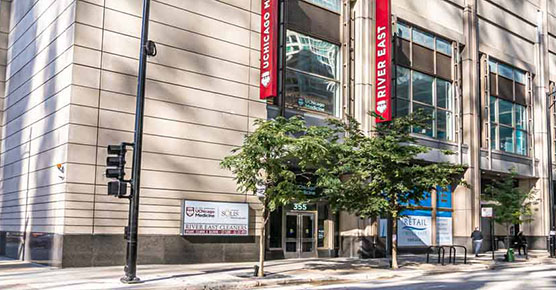 UChicago Medicine River East
Meet Our Urgent Care Physicians
Led by Anwar Isabell, MD, Urgent Care Medical Director, our physician team provides high-quality care for time-sensitive medical needs, including minor illnesses and injuries.
*UChicago Medicine Medical Group is comprised of UCM Care Network Medical Group, Inc. and Primary Healthcare Associates, S.C. UChicago Medicine Medical Group providers are not employees or agents of The University of Chicago Medical Center, The University of Chicago or UChicago Medicine Ingalls Memorial.
Read More About Urgent Care