Skip to content
People with obesity and type 2 diabetes should be screened for fatty liver disease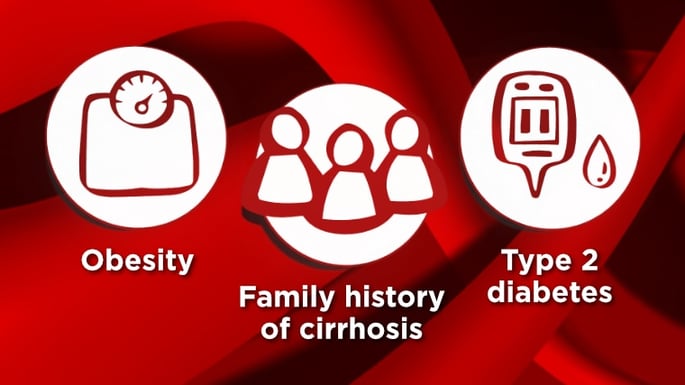 Talk to your doctor about a FIB-4 blood test for fatty liver disease if you have type 2 diabetes, obesity or a family history of cirrhosis.
People with obesity or type 2 diabetes should be screened for fatty liver disease with a simple FIB-4 test, calculated from a common blood test, according to new recommendations from the American Association for the Study of Liver Diseases (AASLD).
The recommendations, authored by University of Chicago Medicine hepatologist Mary E. Rinella, MD, and being published in January 2023, are in response to the rising number of cases of fatty liver disease in the United States.
Request an appointment for fatty liver disease evaluation.
Rinella also co-authored the AASLD's 2018 recommendations for managing nonalcoholic fatty liver disease (NAFLD) with Michael R. Charlton, MBBS, UChicago Medicine Transplant Institute Co-Director and Director of the Center for Liver Diseases.
Fatty liver disease cases have increased fivefold over the last 10 years, and it is now the number one – and the fastest-growing – reason for liver transplant in women and in people over 65, Rinella said.
Fatty liver disease is expected to overtake excessive alcohol use as the main reason for liver transplant.
However, if fatty liver disease is diagnosed early with a FIB-4 test, it can be controlled, preventing further liver damage and disease.
The FIB-4 test estimates scarring in the liver based on age, platelet count and liver enzyme levels. If the results exceed certain thresholds, the patient can be further assessed with a liver stiffness test called a FibroScan™ to determine if there's evidence of serious liver disease.
More than 100 million people – roughly one out of every three adults in the U.S. – have NAFLD, a version of fatty liver disease where alcohol is not the main cause. While people can live with NAFLD, it greatly increases the risk of cirrhosis (and liver transplant), cancer, diabetes and cardiovascular disease.
NAFLD is most prevalent in people with severe obesity (90% have it), people who are overweight (75%) and people with type 2 diabetes (approximately 75%), according to the American Association of Clinical Endocrinology (AACE) and AASLD.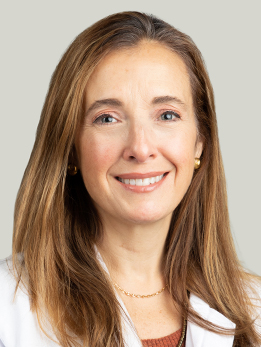 Mary E. Rinella, MD
Dr. Rinella is an expert in fatty liver disease (steatotic liver disease). She provides comprehensive liver disease assessment and treatment, including nutritional intervention, the use of medications, endoscopy and clinical trials to deliver the most advanced treatment options.
See Dr. Rinella's physician bio
Request an Appointment
The information you provide will enable us to assist you as efficiently as possible. A representative will contact you within one to two business days to help you schedule an appointment.
To speak to someone directly, please call 1-888-824-0200. If you have symptoms of an urgent nature, please call your doctor or go to the emergency room immediately.
For questions about consultations, referrals or appointments, contact us at MetabolicLiverClinic@uchospitals.edu.