Skip to content
What do heart attacks feel like in women?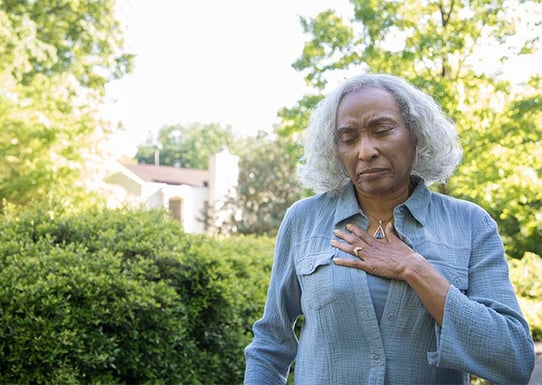 Throughout my career in cardiology at the University of Chicago Medicine, I continue to see women miss key signs of a current or upcoming heart attack. By educating women on their specific symptoms for a heart attack, I am hoping they will know when it's important to seek medical attention.
What are the signs of a heart attack for women?
For women, heart attack symptoms typically look a lot different than for men. A woman's symptoms may include:
Nausea
Vomiting
Dizziness
Shortness of breath
Fatigue
Stomach pain
Since a woman's symptoms tend to be more subtle, they may be associated with a non-cardiac condition, including stress and anxiety. Women may not recognize these symptoms as a threat or attribute those symptoms to a possible heart attack. As a result, they are more likely to wait at home, take longer to call 911 and get to the emergency room later than men.
The difference in symptoms may be due to the ways men and women deposit cholesterol in the arteries.
How to treat a heart attack
Despite men and women experiencing different heart attack symptoms, treatment of cardiovascular disease is just as effective in both sexes.
When women get the same treatment as men consistently, they also benefit from the same mortality reduction. Women do just as well with stents as men; they do just as well with the angioplasty as men. Early, aggressive treatment is equally as important.
Why is it that women over the age of 65 have the highest mortality rate?
The answer may be surprisingly simple. It's likely a generational gap. Over the last 20 years, heart attack deaths have decreased across all age groups and sexes, with one exception: women over the age of 65.
There are a lot of different reasons for this. For starters, when a man has a heart attack, it usually looks a lot like the Hollywood heart attacks we've seen on screen. Men will start getting sweaty. There will be pain in the left side of their chest. It may go to their jaw, and it may go to their arm. When we see it, we know we have to call 911.
Women of a certain generation can still have the idea that only men have heart attacks, and due to the symptoms being so mild, they don't think they are having one.
How to prevent heart attacks in women
Educating women and primary care doctors on what to look for when it comes to heart attack symptoms is something the UChicago Medicine cardiology team takes great pride in. This includes educating women about preventive steps to reduce their risk of cardiovascular disease. Factors that increase heart attack risk for both women and men include:
Diabetes
High blood pressure
High cholesterol
Smoking
Family history
A diet high in saturated fats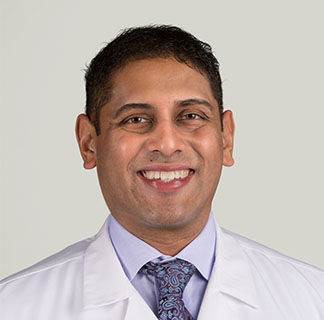 Atman P. Shah, MD
Atman P. Shah, MD, is an interventional cardiologist who specializes in minimally invasive, catheter-based techniques. He cares for patients with complex structural heart disease, including congenital heart defects, and performs catheter-based procedures to reduce the risk of stroke in patients with atrial fibrillation.
Learn more about Dr. Shah
Learn more about heart and vascular disease