Skip to content
Mission: Remission; IBD expert helps student find relief from ulcerative colitis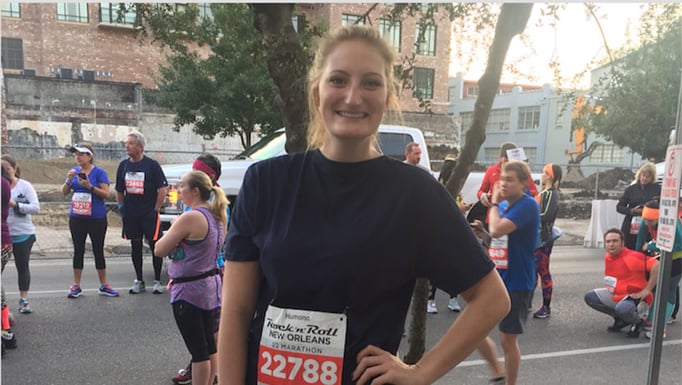 On the first day of her sophomore year in college, Jaclyn Hanley became ill with what she thought was a stomach bug. But the symptoms didn't go away. A few weeks later, she was diagnosed with ulcerative colitis.
Within just six months, the normally active 19 year old was so weak her roommates had to help her get up off the sofa.
"It was awkward and disheartening," said Hanley, who lives in the far northwest suburbs. "I was using suppositories, taking eight pills a day and still not having any relief. I was told this could be my new normal."
Ulcerative colitis is, along with Crohn's disease, a chronic and severe type of inflammatory bowel disease (IBD). The disease affects the lining of the large intestine (colon), causing swelling and inflammation. This inflammation leads to diarrhea, sores and ulcers.
Inflammatory bowel disease affects an estimated one in every 250 people in the United States.
While trying to keep up with her studies, Hanley had to manage a debilitating disease and the side effects of her medication. During this time, Hanley developed kidney stones, shingles and severe nerve pain. During one 60-day period, Hanley was hospitalized for 47 days.
"I was miserable; I did not understand how this could continue to be my life," Hanley said.
Remission is the primary goal of treating this condition, but unfortunately, many patients do not achieve it if they are not receiving adequate therapy.
Hanley eventually found relief and remission – thanks to her "angel on earth," gastroenterologist David Rubin, MD.
Rubin is section chief of gastroenterology, hepatology and nutrition, as well as co-director of our nationally recognized Digestive Diseases Center, which includes the Inflammatory Bowel Diseases (IBD) Center. The IBD Center treats more than 6,000 patients with mild to complex cases of inflammatory bowel disease each year, providing the latest medical treatments, as well as education, dietary counseling, and other support services to help patients achieve their best quality of life.
"Remission is the primary goal of treating this condition, but unfortunately, many patients do not achieve it if they are not receiving adequate therapy," said Rubin.
Hanley first saw Rubin during her junior year. Over the course of several months, Rubin modified her treatment and weaned her from medication that was causing severe allergic reactions. Hanley's new treatment was first tested in a clinical trial here at the University of Chicago Medicine before getting FDA approval.
"In Jaclyn's case, we started a treatment that she takes just once a month and it immediately induced – and now has maintained – remission," Rubin said. "She has been stable without symptoms since we started and for the first time since she had been diagnosed."
Hanley now has routine follow-ups as part of her ongoing care, including tests to monitor for inflammation.
And she vows to continue to help others facing the disease. Having earned her undergraduate degree, Hanley is currently enrolled in a post-graduate nursing program and plans to focus on oncology or gastroenterology.
Hanley celebrated her remission by completing a half marathon in New Orleans to raise money for the Crohn's & Colitis Foundation.
"After my struggles, it was incredible for my body to be healthy enough to complete a half marathon," Hanley said. "The support of my family and the team at UChicago Medicine lifted me up from my lowest point to a place where I am excited about my future."
Inflammatory Bowel Disease Center
Our world renowned experts collaborate to bring patients the best possible treatment and the latest research in inflammatory bowel disease (IBD).
Learn more about the IBD center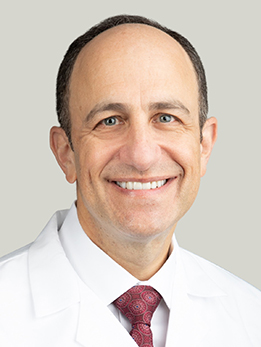 David T. Rubin, MD
Dr. Rubin specializes in the treatment of digestive diseases. His expertise includes inflammatory bowel diseases (Crohn's disease and ulcerative colitis) and high-risk cancer syndromes.
See Dr. Rubin's physician bio