Skip to content
Cancer patients benefit from UChicago Medicine's city-suburban partnerships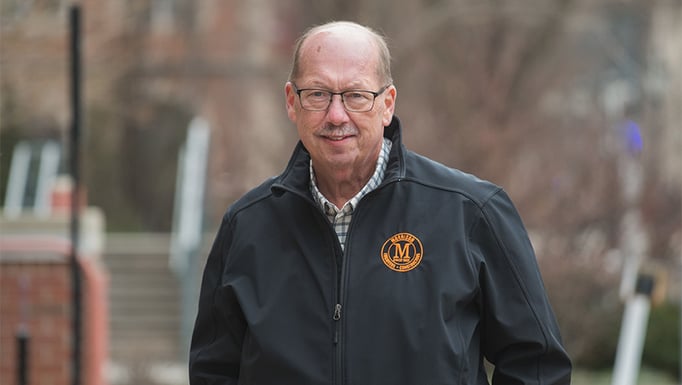 To get the best possible care for his
esophageal cancer
, Jerry Siadek was willing to drive hours from his home in south suburban Manhattan, Ill.
The 62-year-old visited a few of the area's top cancer centers to meet with doctors and learn about their treatment plans. When he met with
Mitchell Posner, MD
, and
Daniel Catenacci, MD
, at the University of Chicago Medicine Comprehensive Cancer Center in Hyde Park, Siadek was immediately impressed with their confidence, thoroughness and knowledge of the disease, as well as Posner's credentials as one of the country's top authorities on upper gastrointestinal cancers.
But what ultimately convinced Siadek to choose UChicago Medicine for his cancer treatment was convenience. Posner could perform the complex surgery at the hospital's main campus in Hyde Park, which was a 45-minute drive from Siadek's house. But all of his chemotherapy treatments, blood work and other pre- and post-surgery tests could be done just 10 to 20 minutes away at the
UChicago Medicine Comprehensive Cancer Center at Silver Cross Hospital
in New Lenox and
UChicago Medicine Orland Park
.
Patients can get most of their treatments close to home, while the surgery that is intricate and requires special expertise can be performed on our university campus. It allows us to optimally manage these patients.
"If patients have to travel an hour each way for every cancer treatment, it's really hard on them," Posner said. "That's the beauty of having a network like we do. They can get most of their treatments close to home, while the surgery that is intricate and requires special expertise can be performed on our university campus. It allows us to optimally manage these patients."

Siadek is among a growing number of cancer patients who have benefited from the joint venture between Silver Cross Hospital and UChicago Medicine, aimed at keeping cancer care local by using a collaborative approach. It means patients can get the same world-class medical expertise and care associated with the Hyde Park-based academic medical center at locations in the suburbs as well as the city.

Although the two hospitals regularly refer patients to each other, roughly 90 percent of Silver Cross cancer patients opt to have all of their care and treatments, including surgery, at the south suburban hospital.

"I had my surgery in Hyde Park, so to be able to do chemotherapy in New Lenox was huge. It was a big convenience factor," Siadek said. "Even though I was going between a few different UChicago Medicine-affiliated facilities, I felt like I was dealing with a team of doctors and one institution. The communication was there and I wasn't dealing with three different doctors."

Oncologist Shayan Rayani, MD, who is overseeing Siadek's chemotherapy treatment at Silver Cross, said each case is different. When a patient splits their care between the city and suburbs, the doctors at the New Lenox cancer care center and UChicago Medicine in Hyde Park communicate regularly about their case.

"Just because you're going to see Hyde Park physicians doesn't mean you can't have most of your care at these satellite facilities," Rayani said. "You still have the medical expertise of the Hyde Park campus without having to go all the way there."

Siadek's cancer diagnosis came as a shock. In 2012, he started experiencing occasional heartburn and wrote it off as acid reflux. When it got really bad, he saw his doctor who performed an upper endoscopy and diagnosed him with Barrett's esophagus, a condition where acid reflux damages the esophagus lining. For the next eight years, Siadek had regular endoscopies and checks. If anything looked suspicious, it was quickly sampled and assessed. Things were under control, so the monitoring steadily decreased from every few months to once a year.
The care was excellent. Every doctor. Every nurse I had. Every PA that came in. I felt very well taken care of.
When he arrived for his annual esophagus check in August 2020, Siadek was feeling fine. He had no symptoms of any kind. To his shock, doctors found a cancerous mass and diagnosed him with adenocarcinoma of the esophagus. Posner said this type of cancer has a rapidly growing number of cases and it requires complex surgery.
That's when Siadek and his wife, Lori, set out to learn everything they could about the disease and search for the best possible cancer treatment in the Chicago area.
"This cancer is a silent killer, because you can have it in your body with no symptoms and you don't know what's going on," Siadek said. "I want to make people who have acid reflux aware that they need to get in to see their doctor and get a scope done, just to make sure nothing's going on."
Siadek's treatment began with chemotherapy to shrink the cancerous mass, for two days straight every two weeks at Silver Cross in New Lenox. Posner performed his surgery in Hyde Park on Dec. 23, 2020, removing two-thirds of Siadek's esophagus, some of his lymph nodes, and one-third of the top of his stomach.
Siadek spent Christmas in the hospital, and since COVID prevented him from having visitors, his family coordinated with the ICU nurse to move him to his third-floor hospital window so he could wave to his family members below. They stood outside waving, holding signs and sending their love.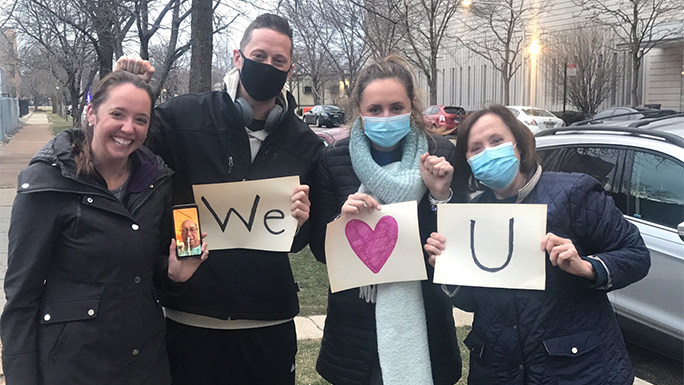 "The care was excellent. Every doctor. Every nurse I had. Every PA that came in. I felt very well taken care of," he said.
A devout Catholic, Siadek admits the cancer diagnosis shook him and was a wake-up call to take better care of his weight and health. He's since lost 40 pounds. He's been able to continue working as a Business Development and Project Manager at Morrison Construction Company based in Hammond, Indiana.
"When I got the phone call about the cancer, I said to myself, 62 is too young to go. I'm ready to fight it. But if God has other plans for me, I am ready. I know I've lived a great life," he said. "I struggled to get through it, but now I've made it. I'm going to continue with the chemo as a precautionary measure, to make sure everything's gone. But right now, I'm cancer-free."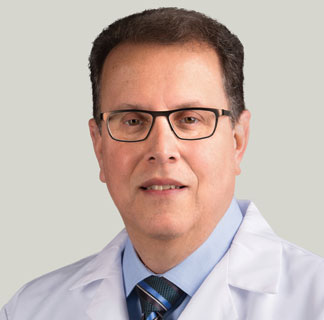 Mitchell C. Posner, MD
Mitchell C. Posner, MD, is a leading authority in the surgical management of upper gastrointestinal cancers, including pancreatic, esophageal, liver, stomach and bile duct cancer, as well as melanoma and sarcoma. He serves as physician-in-chief of the Comprehensive Cancer Center, section chief of general surgery and chief of surgical oncology.
Read Dr. Posner's physician profile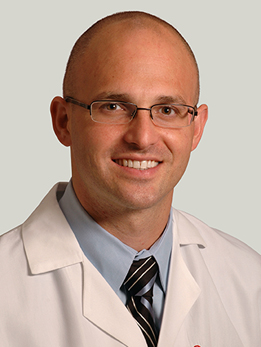 Daniel Catenacci, MD
Daniel Catenacci, MD, is an adult gastrointestinal medical oncologist and Director of the Gastrointestinal Oncology Program at the University of Chicago. He serves as the Assistant Director of Translational Research in the Comprehensive Cancer Center.
View Dr. Catenacci's physician profile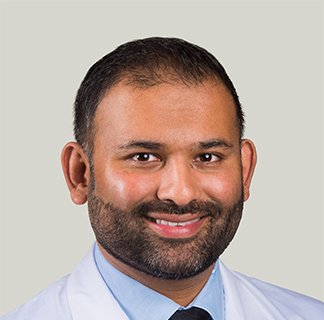 Shayan Rayani, MD
As a medical oncologist, Shayan Rayani, MD, provides skilled care for a range of cancers and blood diseases. He specializes in the diagnosis and treatment of gastrointestinal cancers, including esophageal, pancreatic, liver, stomach, colon and rectal cancers.
Read more about Dr. Rayani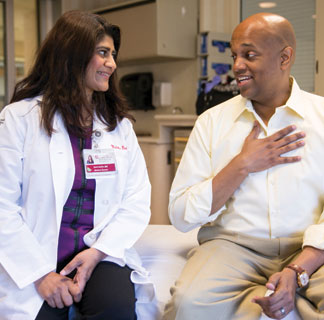 UChicago Medicine Comprehensive Cancer Center
UChicago Medicine is designated as a Comprehensive Cancer Center by the National Cancer Institute, the most prestigious recognition possible for a cancer institution. We have more than 200 physicians and scientists dedicated to defeating cancer.
Learn More About the Comprehensive Cancer Center
Suburban Chicagoland Cancer Locations