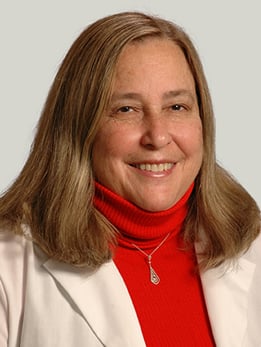 Infectious Diseases, Ophthalmology | More
Professor of Ophthalmology and Visual Science and Pediatrics
Medical Director, Toxoplasmosis Center
UChicago Faculty Physicians hold faculty positions with the University of Chicago and provide care for patients on the academic health system's main campus in Hyde Park and in care centers throughout the Chicago region.
Close
773-702-3937
Rima McLeod, MD is internationally recognized for her expertise and extensive research in
toxoplasmosis
. She specializes in the comprehensive care of congenital toxoplasmosis and other Toxoplasma gondii infections.
In the laboratory, Dr. McLeod leads investigative studies designed to ultimately develop more effective screening, detection and treatment strategies for toxoplasmosis. Her research examines multiple aspects of this disease, including genetic factors, immune response, and vulnerable populations--specifically, pregnant women and newborns. Dr. McLeod's toxoplasmosis research is funded by the National Institutes of Health.
She is a member of the committees on Molecular Medicine, Immunology, and Genetics, and a fellow with the Institute for Genomics and Systems Biology at the University of Chicago. Dr. McLeod is also an invited speaker at numerous national and international conferences on toxoplasmosis and other subjects in pathology and infectious diseases. Additionally, she serves as a peer reviewer for many professional medical and scientific journals.