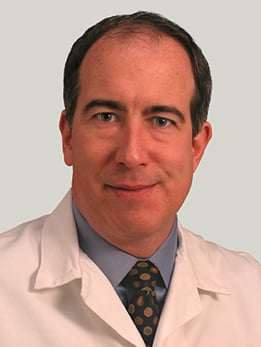 Professor of Medicine and Pathology Chief, Section of Rheumatology
Co-Director, Knapp Center for Lupus and Immunology Research
UChicago Faculty Physicians hold faculty positions with the University of Chicago and provide care for patients on the academic health system's main campus in Hyde Park and in care centers throughout the Chicago region.
Close
773-702-6119
Marcus R. Clark, MD, is a nationally known expert in arthritis and autoimmune disease, including rheumatoid and psoriatic arthritis, lupus, scleroderma and osteoarthritis.
Funded by the National Institutes of Health, Dr. Clark's research examines the key cellular components of the immune process with the goal of understanding the mechanisms and changing the course of autoimmune disease. He is also exploring the role that immune cells play in contributing to the kidney damage sometimes seen in lupus patients.
Dr. Clark is the author of more than 70 peer-reviewed articles in prestigious scientific journals including
Science
,
Nature Immunology
,
Proceedings of the National Academy of Sciences
and the Public Library of Science's (PLoS)
Biology and Immunity
.