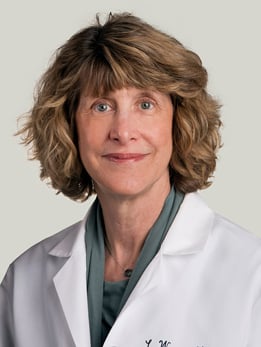 Clinical Associate Professor of Pediatrics
UChicago Faculty Physicians hold faculty positions with the University of Chicago and provide care for patients on the academic health system's main campus in Hyde Park and in care centers throughout the Chicago region.
Close
773-702-6119
Linda Wagner-Weiner, MD, MS, is an expert in the field of pediatric rheumatology. She specializes in diagnosing and managing systemic lupus erythematosus, childhood arthritis, musculoskeletal pain, vasculitis, dermatomyositis and scleroderma to provide patients with a better quality of life.
Dr. Wagner-Weiner also is an active clinical researcher who has been a lead investigator on long-term studies supported by leading organizations, such as the National Institutes of Health (NIH), the Arthritis Foundation and the Lupus Foundation of America. She is examining responses to biologic disease modifying anti-rheumatic drugs in children and adolescents with juvenile idiopathic arthritis (JIA). She has also studied the use of HPV vaccine in adolescents with systemic lupus erythematosus and is currently evaluating the safety and efficacy of this vaccine in children with JIA.
Along with her research and clinical work, Dr. Wagner-Weiner is also a national and international educator, regularly lecturing on pediatric rheumatic diseases. She serves as a reviewer for several scientific journals, including the Pediatric Rheumatology Journal and Arthritis and Rheumatism. In addition, Dr. Wagner-Weiner has consistently been named one of the "Top Doctors" in the city by Chicago magazine.