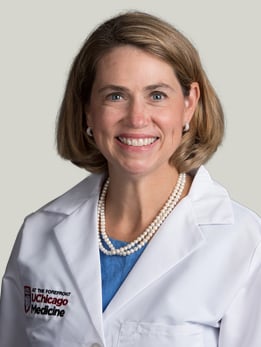 Pediatric Critical Care | More
Associate Professor of Pediatrics
Medical Director, Pediatric Palliative Care Services
UChicago Faculty Physicians hold faculty positions with the University of Chicago and provide care for patients on the academic health system's main campus in Hyde Park and in care centers throughout the Chicago region.
Close
773-702-6169
Karen Hoehn, MD, an experienced pediatric ICU physician, is an expert at alternative modes of ventilation, specifically acute respiratory distress syndrome (APRV) and oscillation. Dr. Hoehn also runs the pediatric supportive care team, which includes palliative care, pain management and complementary medicine. The supportive care team provides a continuum of care for children with life threatening conditions. Additionally, Dr. Hoehn coordinates the bereavement program and support groups for families who had lost children.
Academically, Dr. Hoehn does research in how physicians and families make difficult decisions, and how we can support families better. She has several ongoing projects to elucidate how we can better support families at the bedside.