The University of Chicago Medicine takes a collaborative approach to managing fatty liver disease by bringing together liver disease experts from multiple specialties to ensure you receive the most innovative, comprehensive treatments. Each member of our team participates in the evaluation and ongoing care of every patient. Because fatty liver disease is typically linked to other metabolic conditions, such as diabetes, high blood pressure, high cholesterol and excess weight, we work with a hepatologist, endocrinologist and nutritionist within the clinic. We also work closely with our bariatric surgery and bariatric endoscopy teams as well as our Chicago Weight management program to provide leading edge all-encompassing care.
What is nonalcoholic fatty liver disease?
Nonalcoholic fatty liver disease, or NAFLD, refers to a group of liver conditions in which there's a buildup of fat in the cells of the liver. Fatty liver disease can be caused by drinking too much alcohol, but in the case of nonalcoholic fatty liver disease, alcohol isn't involved. Excess weight or obesity, prediabetes and diabetes, high levels of fat in the blood (high cholesterol) and hypertension are all risk factors that make a person more likely to develop NAFLD. Nonalcoholic fatty liver disease can lead to non-alcoholic steatohepatitis (NASH), a condition in which the liver becomes inflamed over time. Eventually, that inflammation can lead to scarring of the liver or cirrhosis. Cirrhosis, in turn, has many complications (including liver cancer), and may cause the need for a liver transplant.
Frequently Asked Questions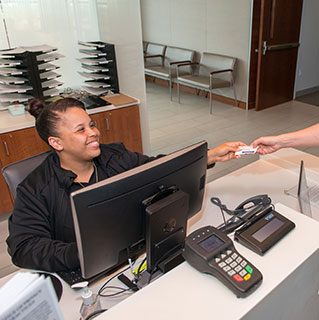 Request an Appointment
The information you provide will enable us to assist you as efficiently as possible. A representative will contact you within one to two business days to help you schedule an appointment.
Please note this electronic request form is not for same- or next-day appointments. If you prefer to speak to someone directly, please call
1-888-824-0200
. If you have symptoms of an urgent nature, please call your doctor or go to the emergency room immediately.
Schedule an appointment on Zocdoc.
Gastroenterology Related Articles