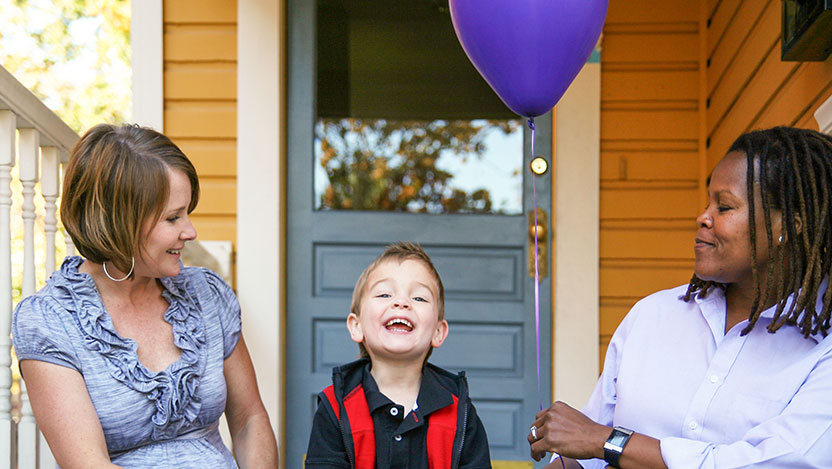 When you come to UChicago Medicine, we provide personal care plans just for you. We work in partnership with you to understand your health concerns and plan your primary and preventive care services in a positive, affirming space.
LGBTQ+ Primary Care Services
We offer many different services for LGBTQ+ patients of all ages, including:
Cancer screenings
Care for emergency medical issues and chronic conditions
Gynecology services
Help with trauma or spouse and partner violence
Immunizations
Screenings for anxiety and depression
Sexual and reproductive health care
Yearly wellness exams
Other primary care needs
Our doctors are here to help you with regular checkups and any medical issues that you may have. To make an appointment, contact us at 1-888-824-0200.
HIV Prevention with Primary Care
Our primary care providers offer pre-exposure prophylaxis (PrEP), a pill you take one time a day to prevent HIV if you are HIV-negative and are at risk for getting HIV. PrEP is free in the state of Illinois, and our team can help you get the medication, if it is right for you.
We also can provide post-exposure prophylaxis (PEP) to help prevent HIV infection after a possible exposure. If you think you may have been exposed, call us right away at 1-888-824-0200. To work, PEP must be started within 72 hours of exposure.
Specialized Health Services for Transgender Patients
Our expert care team at TransCARE (Clinic for Affirmation and Reproductive Equity) has many years of experience working with the transgender and gender expansive community, especially those living on the South and West Sides of Chicago. We provide many kinds of services to transgender men, transgender women and gender expansive persons, including:
Behavioral health services
Cervical cancer screening
Contraception and abortion services
Fertility preservation and in vitro fertilization (IVF) and alternative insemination (AI)
Gender-affirming surgery
Menstrual suppression
Pregnancy counseling and prenatal care
Sexually transmitted infection (STI) screening
Treatment of pelvic pain or other concerns
We also provide referrals to trans-friendly psychiatrists, endocrinologists, surgeons, internists and other health care providers to make sure you get the attention and support you need.
To make an appointment, call 1-888-824-0200 and ask for the TransCARE clinic, or email us at TransgenderCARE@bsd.uchicago.edu.
Preventive and Reproductive Care for LGBTQ+ Teens
At UChicago Medicine, we offer many kinds of services for LGBTQ+ pre-teens and adolescents including:
Contraception
Discussions about gender identity and sexuality
Human immunodeficiency virus (HIV) prevention

HIV pre-exposure prophylaxis (PrEP)
HIV post-exposure prophylaxis (PEP)

Human papillomavirus (HPV) vaccination
Primary care needs
Sexually transmitted infection (STI) prevention and treatment
Our care team welcomes questions on LGBTQ+ topics, gender identity and other issues that young people may not want to talk about with their parents or other providers. We are here to offer whatever support we can provide.
Our Primary & Preventive Care Location