Unlike more widely known forms of heart and vascular disease, inherited cardiovascular disease may result from a gene mutation. Gene mutations can lead to weakness of the heart muscle, irregular heart rhythms or vascular disease. Experts at the University of Chicago Medicine focus their knowledge and resources to address these unique conditions.

Our Cardiovascular Genetics Clinic uses genetic testing to identify people who are at risk for heart disease before it has developed, and make therapy recommendations to prevent cardiovascular disease. Once our team detects if you have or are at risk for any genetic condition(s), we will handpick a comprehensive team designed to treat your specific disease(s). Depending on your genetic risk, your team can include cardiology, cardiac imaging, cardiac surgery, electrophysiology, interventional cardiology, vascular surgery and more, and offer we services such as diagnosis/risk assessment, prevention/risk reduction and treatment.
Diagnosing Genetic Conditions
Initial Visit
Prior to your visit, we will work with you to gather medical record information, including results from prior imaging tests. This evaluation will help us analysis your medical history so that any additional testing can be completed the same day as your appointment.

At your visit, we will work with you to evaluate your health history so we can fully understand your personal risk for heart disease. This allows us to develop a personalized treatment and prevention plan to mitigate your risk of disease. This may include screening for you and your family members.
Genetic Counseling and Testing
Genetic Counseling
Genetic counseling and family education are important components to the genetic testing process. Along with discussing your family history, our genetic counselors help explain genetic concepts behind your heart disease and the implications for you and your family. Additionally, we will walk you through the benefits and limitations of genetic testing, including insurance concerns and costs of testing. If you decide to get tested, our genetic counselors will interpret results and discuss what they mean for you and your family.

Genetic Testing
Genetic testing can be used as a tool to identify if you and/or your family members are at risk for genetic cardiovascular conditions. Genetic testing can help find the cause of heart disease and, in some cases, guide treatment options. Genetic testing can also help our team identify which of your family members may be at risk for developing the same heart problem.

Family Screening and Outreach
Preventing or reducing heart disease when possible is one our key cardiovascular genetic program goals. Where appropriate or desired, we can also perform genetic testing on family members to determine their risk for specific types of heart disease in order to recommend preventive steps to lower their risk based on the family's medical history, also called "cascade screening". Because of the inherited aspect of these diseases, our approach welcomes the patient's immediate and extended family members by encouraging screening, prevention and treatment options when available.

To make it easier to have a conversation with your family about genetic heart conditions and testing, we provide you with a letter to help you communicate the recommendations. The letter includes information about the heart disease inherited in your family, symptoms to be aware of, as well as clinical screening recommendations. We will also include information about your genetic testing results, explain what these results mean, and how to get tested.
Cardiac Imaging
The first step in effective treatment is properly identifying the problem and its cause. Our goal is to provide the right test, for the right patient, at the right time. We use the most advanced noninvasive and minimally invasive approaches to see inside the heart, figure out what is wrong and determine the best way to fix it.

We might recommend one or more of the following scans to accurately diagnose any cardiovascular conditions:
Echocardiogram: An echocardiogram is a painless, noninvasive test that uses sound waves to check the heart's structure, movements and blood flow. It is an important tool for checking heart valves and tracking heart conditions.
Electrocardiogram: Electrocardiograms, also known as ECGs or EKGs, are noninvasive tests that record the electrical activity of the heart to determine if there is any damage.
Magnetic Resonance Imaging (MRI): Cardiac magnetic resonance imaging (cardiac MRI or CMR) produces detailed images of the beating heart. The test can help doctors study the structure and function of heart muscle, find the cause of a patient's heart failure or identify tissue damage due to a heart attack.
Positron Emission Tomography (PET) Scan: PET can be used in early diagnoses of heart disease by showing how blood is flowing the heart. Using PET, we are able to see what, if any, areas in the heart are not preforming as expected so we know to further investigate.
Treatment, Management and Prevention
Once your diagnosis is established, we create a treatment plan to reduce symptoms and the risk of future disease. Depending on your specific conditions and/or symptoms, your plan may include recommendations for:
In some instances where advanced-level care is required, we consult with other cardiologists, cardiac surgeons and vascular surgeons to recommend a treatment plan.
Long-Term Maintenance
To help with your long-term healthcare goals, we offer programs that support prevention and early diagnosis dedicated to strengthening the heart, as well as the whole body, through our Kovler Diabetes Center, Neuromuscular Clinic, Heart-Brain Clinic, Comprehensive Hypertension Clinic and more. Long-term maintenance can treat or avoid symptoms before they become severe or impact your daily life/activities.
Lifestyle Changes
We connect our patients with specialists that can provide assistance in making life-saving changes that can limit their chances of disease or serious conditions. By taking an active role in cholesterol and blood pressure control, smoking cessation, and more, you can decrease your chances of heart damage.
Medication Titration Clinic
Through our medication titration clinical, clinical pharmacists work with you to manage your heart medications to the ideal dosing for you specifically.
Device Management
When an implanted device is recommended, our team will work with you to determine which implanted device is appropriate for your case and monitor you to make sure your device is working properly.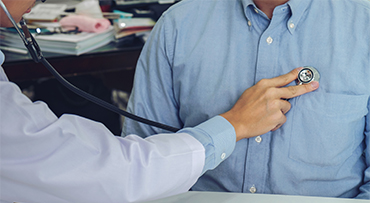 Resources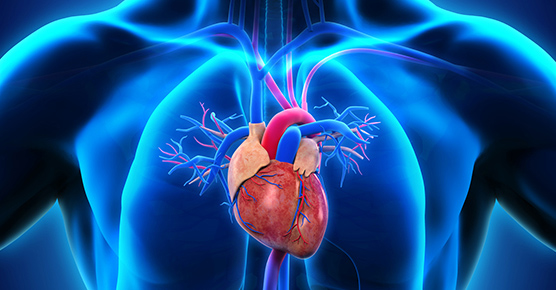 Clinical Trials
Learn more about heart and vascular disease