Unlike more widely known forms of heart and vascular disease, inherited cardiovascular disease may result from a gene mutation. Gene mutations can lead to weakness of the heart muscle, known as cardiomyopathy, irregular heart rhythms or vascular disease. Specialists at the University of Chicago Medicine focus their knowledge and resources to address these unique conditions.
Our Cardiovascular Genetics Clinic combines the best of standard treatments and the latest in testing to diagnose and treat inherited forms of cardiovascular disease. With the use of genetic testing, we may be able to diagnose those who are at risk for heart disease before it has developed. We make therapy recommendations to prevent heart disease in those who are at risk. In addition, research-based studies may be available, if patients choose to participate.
Our comprehensive services include diagnosis/risk assessment, treatment and prevention/risk reduction.
Pre-visit Evaluation
Prior to your visit, we will work with you to gather medical record information, including results from prior imaging tests. We will then coordinate your visit so that comprehensive testing, if needed, can be offered on the same day as your appointment.
Diagnostic Services
The first step in effective treatment is properly identifying the problem and its cause. UChicago Medicine uses the latest findings to guide the use of genetic testing. Genetic testing can identify gene abnormalities associated with specific types of cardiovascular disease.
Diagnosis may include: Review of medical records, cardiovascular imaging and testing and gathering extensive family history to identify patterns of heart disease within the family tree. Based on the family tree and clinical diagnosis, genetic testing may be recommended to identify genetic mutations associated with cardiovascular diseases within a family. These analyses also help us identify family members who are at risk for inherited cardiovascular disease.
Treatment
Once a diagnosis is established, we generate a treatment plan to reduce symptoms and the risk of future disease. This plan may include recommendations for managing heart failure, irregular heart rhythms and treating vascular disease. In some instances where advanced-level care is required, we consult with other cardiologists to recommend a treatment plan.
Genetic counseling and family education are important components to the genetic testing process. We want to make sure that patients and family members clearly understand the results, and use the findings and all available medical information to make decisions they're comfortable with in regards to treatment or other interventions.
Preventive Services
Preventing or reducing heart disease when possible is a key goal of this program. Because of the inherited aspect of these diseases, our approach welcomes the patient's immediate or extended family members by encouraging prevention and treatment options when available. Where appropriate or desired, we also may perform genetic testing on family members to determine their risk for specific types of heart disease in order to recommend preventive steps to lower their risk based on the family's medical history.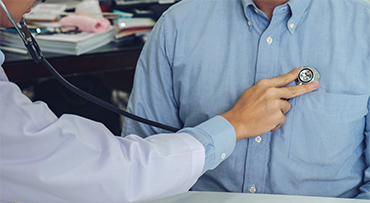 Resources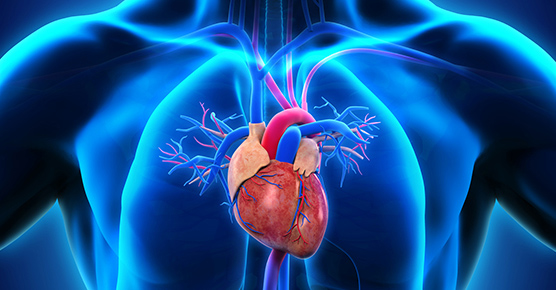 Clinical Trials
Learn more about heart and vascular disease