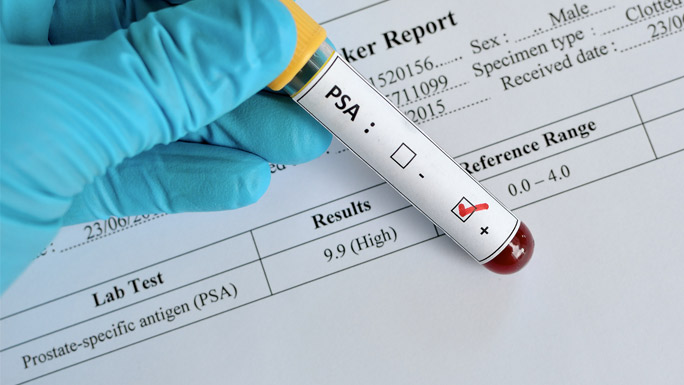 The PSA blood test is used to help diagnose prostate cancer. The test is a valuable and potentially life-saving screening test for many men, as well as transgender women. Prostate cancer kills more men than any other cancer except lung cancer.

However, the PSA test is an imperfect test. It cannot reliably tell the difference between slow-growing prostate cancers that do not pose any serious health risks and fast-growing cancers that are less common but more deadly. Men with low-risk cancers may then be subjected to unnecessary tests, such as prostate biopsies. They may also undergo unnecessary treatments (for example, surgery, radiation therapy) that may cause upsetting side effects, such as erectile dysfunction and urinary incontinence.

In general, all cancer screenings are beneficial. But when the risks associated with testing outweigh the potential benefits, the test may actually do more harm than good. For this reason, the PSA test is typically only recommended for men at high risk for prostate cancer due to their age or other risk factors.

How can you know whether you should get a PSA test or not? "Screening for prostate cancer is an individual decision that a man should make with his doctor's help based on factors such as his level of risk, overall health, life expectancy and willingness to undergo treatment in the event of a prostate cancer diagnosis," said UChicago Medicine urologist Omer Raheem, MD.

Learn more about PSA testing in the following Q&A:
Request an Appointment for a PSA Test
UChicago Medicine offers PSA tests at several locations in Chicago and the surrounding suburbs. Request an appointment with a primary care physician to discuss if PSA testing is right for you by:
Clinical trial evaluates prostate cancer screening technique for high-risk patients
A clinical trial at the UChicago Medicine is evaluating a novel cancer screening protocol for men with a high risk of developing prostate cancer. Mark Vazzana, 47, participated in the new screening regimen in June 2020. Testing found that he is susceptible to cancer. He now has yearly screening tests and a prostate MRI every three years.
Read Vazzana's Story
Screening for Prostate Cancer: Are PSA Blood Tests Reliable?

Scott Eggener, MD, believes the PSA test remains valuable for potentially saving lives, but he and other UChicago Medicine urologists take a sensible approach. "Every man who has a life expectancy estimated to be greater than 10 years should at least have the conversation with their physician about the pros and cons of checking their PSA levels," Eggener said.
Learn More About PSA Tests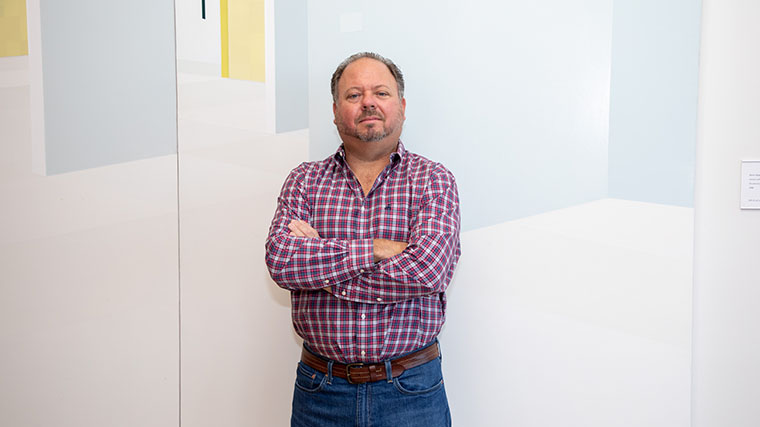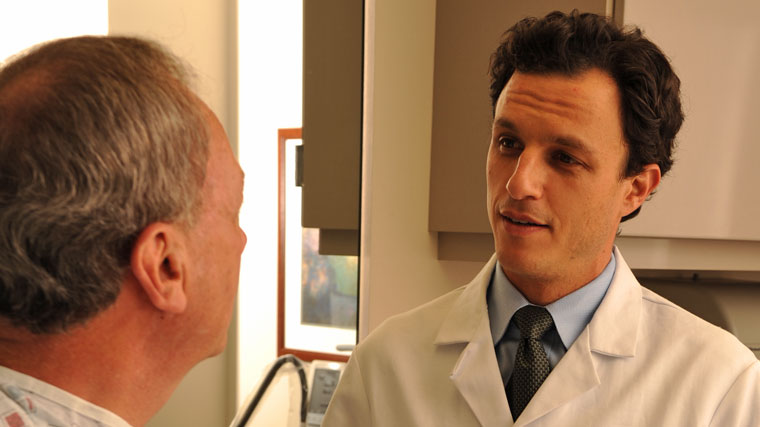 Prostate Cancer Related Articles