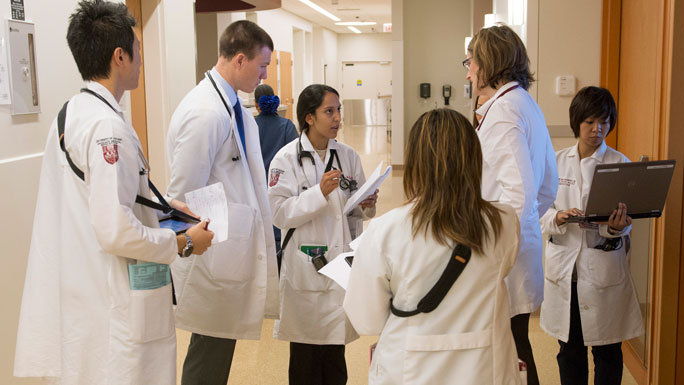 The University of Chicago Medicine, in partnership with the University of Chicago Division of Biological Sciences, sponsors graduate medical education (GME) programs. We offer more than 100 GME opportunities, including a broad range of residency and fellowship programs in more than 30 clinical departments. Graduate medical education programs focused on cancer research are listed below.
Residencies
In addition to radiation oncology, the University of Chicago Medicine offers residencies in many departments including dermatology, internal medicine and urology, to name a few. Visit the graduate medical education website for a complete listing of residency programs.
Our nationally recognized residency program in Radiation Oncology meets all the requirements of the American Board of Radiology and is fully accredited by the American Medical Association's Accreditation Council for Graduate Medical Education (ACGME). The four-year program provides students with hands-on experience through clinical training, seminars and conferences, and rotations and research.
Fellowships
The University of Chicago offers several accredited fellowship opportunities for doctors wishing to further specialize in a field of medicine after residency. Many of these graduate medical education fellowships can be pursued jointly.