Skip to content
Three patients share their journeys to heart-liver-kidney triple-organ transplants
In December 2018, 29-year-olds Daru Smith and Sarah McPharlin received the world's first back-to-back triple-organ transplants at the University of Chicago Medicine. Before their marathon heart-liver-kidney surgeries, no hospital had performed more than two of these procedures in a year, much less within 27 hours.
Since then, UChicago Medicine performed another four of these triple transplants, bringing the institution's total to 10 heart-liver-kidney transplants – more than any other hospital – since 1999. Meet three of the latest triple-organ recipients and learn about their paths to recovery.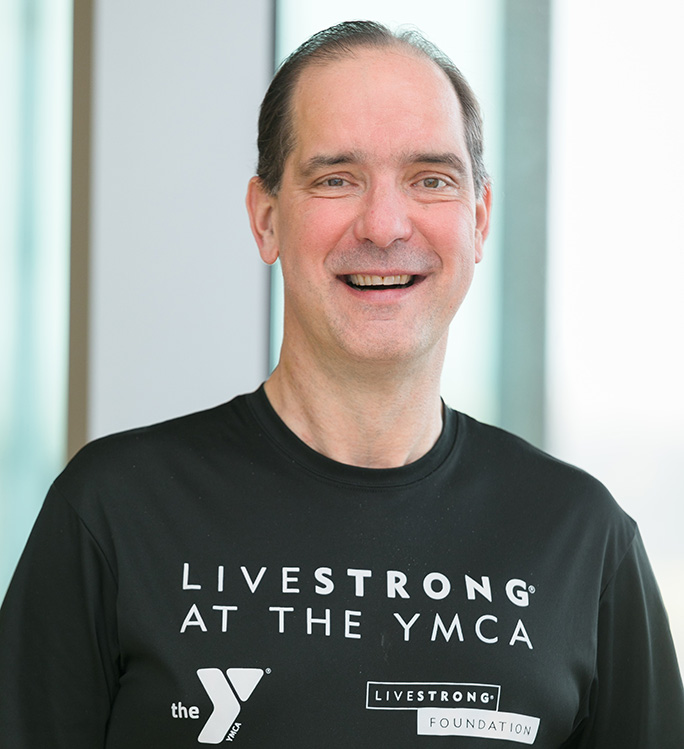 Neil Perry, 55, Louisville, Kentucky
Neil Perry was born with a congenital heart defect called ventricular septal defect (VSD), or hole in the heart. By age 7, he had undergone multiple surgeries to repair his heart. "All my life I couldn't be very active or even walk briskly," said Perry.
He was diagnosed with liver damage known as cirrhosis in 2013, and doctors told Perry a heart and liver transplant would be the best hope for his failing organs. When Perry discovered no hospital near his hometown of Louisville would perform his double-organ transplant, he searched and found UChicago Medicine.
UChicago Medicine physicians managed Perry's health conditions for the next five years. Then his heart started to fail again, at which point he also needed a kidney transplant. After suffering an infection that delayed him from being added to the transplant waiting list, Perry was finally approved for transplantation in March 2019.
In May 2019, he received the news three organs had become available.
Just two weeks after his surgery, Perry was walking several laps around the hospital floor. "I was amazed," he said. "I was so sick all my life. I never thought I would live."
Perry now lives in Munster, Indiana, and enjoys fishing and playing in a pickleball league at the local YMCA. He is also working toward a degree in nutrition with the goal to eventually start a non-profit community outreach organization to provide health and wellness services. "I'm going to use my life to help as many people as I can," he said.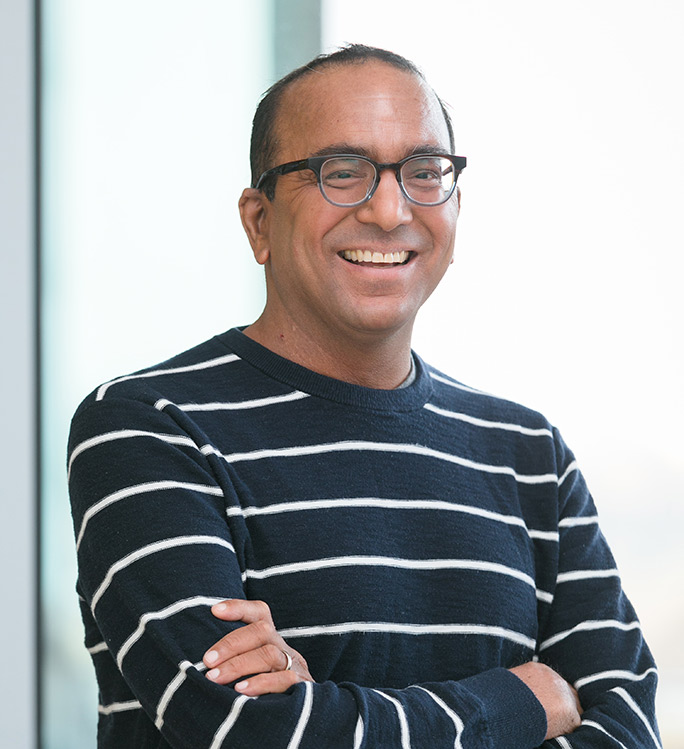 Apurva Patel, 45, Washington, D.C.
In 2017, Apurva Patel started to notice he was feeling chronically tired and couldn't walk without getting short of breath. Despite working with a personal trainer and maintaining a healthy lifestyle, he also was putting on weight. After visiting several specialists near his home in Washington, D.C., he was diagnosed with cardiomyopathy, a disease that makes it harder for the heart to pump blood throughout the body.
In August 2018, Patel was diagnosed with liver cancer and cirrhosis. With limited treatment options, physicians attempted to strengthen his heart with medication so he could endure a liver transplant, but after a few months the efforts failed: A single-organ transplant would not be an option. His cardiologist referred Patel to a former classmate at UChicago Medicine, Sara Kalantari, MD, to explore a multi-organ transplant. After arriving in Chicago, Patel quickly realized the triple-organ transplant surgery was his only option to live. In April 2019, he was admitted to the hospital.
The 108-day stay in the hospital was exceptionally difficult for Patel while his wife and two sons stayed at home. "I couldn't have survived without the doctors and nursing staff," he said. "They treated me like family and provided well beyond regular care."
On June 21, 2019, Patel received the long-awaited call: matching organs had become available.
Today, Patel remains in Chicago while his care team monitors his health but looks forward to joining his family and restarting his life. "Every person who came in — every nurse, technician, support service staff, etc. — was great," he said. "I can't say enough about the care I received at the University of Chicago."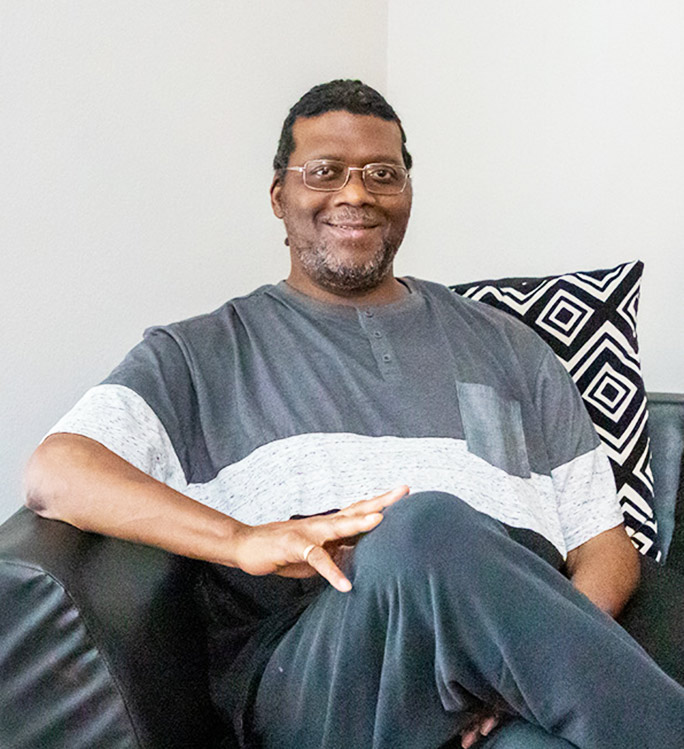 Jerry McCullum, 54, Champaign, Illinois
Jerry McCullum had been managing his congestive heart failure for several years before he went into the emergency room for what he thought was severe heartburn the day before Father's Day in June 2019. "They told me I might be having a minor heart attack," said McCullum. After running tests, his physician in Springfield determined his heart failure had progressed, and he had developed cirrhosis and kidney disease.
McCullum's cardiologist in Springfield heard about the triple-organ transplants performed at UChicago Medicine in 2018. Through a partnership with Prairie Heart Institute, he referred McCullum to UChicago Medicine cardiologist Ben Chung, MD, for evaluation.
Chung and his team assessed McCullum for a multi-organ transplant at UChicago Medicine's Hyde Park campus. He was approved for transplant on July 3 and, after only two weeks, received the news matching organs had become available. "At that time, I thought, 'This is real; it's not a story anymore,'" said McCullum.
On July 17, he received a new heart, liver and kidney.
Now recovering in his hometown of Champaign, Illinois, McCullum looks forward to going back to work and hopes to be able to travel to see his nine grandchildren. "God's hands have touched me, and I can feel myself healing," said McCullum. "I'm taking it step by step."
Read More About Our Back-to-Back Triple Transplants