Skip to content
Diet and fitness study helps obese kidney patients lose weight and qualify for the transplant list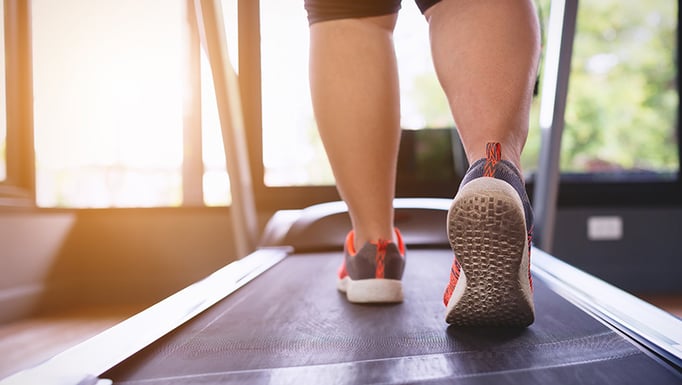 For many advanced kidney disease patients, their weight is a significant barrier to being placed on the transplant list. A groundbreaking two-year study by the University of Chicago Medicine in partnership with Fitness Formula Clubs (FFC) enrolled kidney dialysis patients in a personalized diet and fitness regimen designed to increase their chances of qualifying for the transplant list and improving their lifelong health.
The study was led by Yolanda Becker, MD, and Michelle Josephson, MD, the Surgical and Medical Directors of the kidney and pancreas transplant programs. Together, they have long focused on trying to increase the number of transplants and decrease rejection rates.
"We know that obesity in and of itself is a risk factor for rejection," Becker said. Because morbid obesity is associated with greater potential complications, patients with an elevated body mass index (BMI) above a certain point — at UChicago Medicine the general cutoff BMI is 42 — are not eligible to begin the transplant evaluation process.
Morbidly obese patients with an elevated body mass index (BMI) are not eligible to begin the transplant evaluation process.
"We know from experience, from having to de-list patients who are morbidly obese, that they are not able to lose the weight on their own," Becker said. "It is very difficult."
The transplant fitness study was funded through a $50,000 grant from Gift of Hope Organ Procurement Organization. Becker serves on its medical advisory board.
"The Gift of Hope is very forward thinking in wanting to fund research in areas that are typically not funded through the National Institutes of Health or the academic route," she said. "The idea is that there may be some unique approaches that would help more patients receive transplants."
'Willingness to Change'
Candidates for the study all were on dialysis, had a BMI over 45 and had to complete a "willingness to change" survey to gauge their readiness and ability to fully participate in a diet and exercise regimen. The dozen participants selected were teamed with a dietitian and personal trainer at a local FFC branch, where they received a free membership and participated in a weekly group exercise class and individual training sessions. They also were paired with a registered dietitian at UChicago Medicine, whom they normally would not see until they met the criteria for a transplant evaluation.
"We wanted to show them that if they are willing to change their habits, we are willing to bend in order to support them," Becker said.
The patients did face several challenges, starting with the mandatory sedentariness that comes from sitting in a dialysis chair. Transportation proved difficult for some participants without their own vehicles, and the lack of fresh foods in the South Side's food desert affected their cost and ability to eat healthily. However, once the participants got moving and started noticing improvements, they were motivated to continue their efforts.
Five 'graduates' lost enough weight to qualify for the transplant list.
"They were so encouraged to know that people believed in them," Becker said. "We didn't just shrug our shoulders and say, 'This is the way you are always going to be.' We told them, 'We can help you. We don't expect you to do this on your own.' You could see that there was a literal weight coming off not only their waist but their shoulders."
At the study's end, half of the original dozen participants completed the program ("For those who dropped out, it wasn't a matter of willingness but logistics," Becker said). Five "graduates" lost enough weight to qualify for the transplant list.
"The success rate is amazing, given in the past that zero percent succeeded," Becker said. "For the patients, it was such a positive experience. They were so proud of themselves for being able to achieve something that they hadn't been able to do for years."
Participant Rosalio Nevarez, 49, is grateful for the program and is now on the transplant list."The FFC weight loss study program helped me lose weight and taught me how to make healthier food choices," he said. "The trainers and nutritionists were amazing! I really learned a lot from them."
Becker is now sharing the results of the study with insurance companies to gauge their interest in funding similar wellness programs for their policyholders. And she's keeping an eye on her graduates who are now among the more than 100,000 people on the national transplant waiting list.
"People can wait as long as eight years on dialysis before a transplant," she said. "We are hoping that our participants can use the skills they've learned in the study to keep the weight off while they're waiting and that they get their chance at a transplant."
Kidney Transplant Program
UChicago Medicine's Kidney Transplant Program is dedicated to offering the highest level of care. We continue to improve transplant medicine through our research, providing patients access to the newest therapies and treatments.
Learn more about the kidney transplant program
Kidney Transplant Care Locations
12 Salt Creek Ln.
Salt Creek Suite 106
Hinsdale, IL 60521
888-824-0200