Skip to content
​Health community marks progress, work to be done on World AIDS Day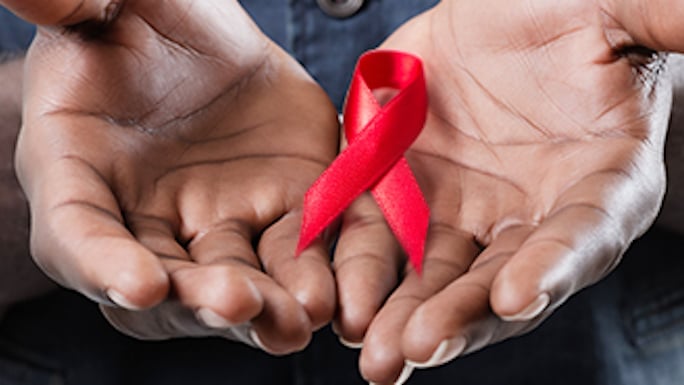 We commemorate World AIDS Day every year on December 1. Founded in 1988, World AIDS Day is an opportunity for people around the world to unite in the fight against HIV, to show support for people living with HIV, and to remember those we have lost from an AIDS-related illness.

Many great strides have been made in the fight against this disease. The Center for Disease Control reports that the estimated 1.1 million people living with HIV in the United States are now living longer—and with a better quality of life—than ever before. And, in Africa, HIV/AIDS is no longer the leading cause of death.

Yet, there is still work to be done.

With the University of Chicago situated in the South Side, one of the most vulnerable populations for exposure or transmission to HIV is right in the University's backyard. In 2015, Chicago youth ages 30 and younger represented nearly 50% of all new HIV infections, with nearly 30% occurring among those ages 13-24. Individuals who identified as Black/African American comprised 54% of all new infections and were more likely to be diagnosed at a younger age.

Through rigorous research and the development of several innovative programs that are designed to address the transmission and prevention of this disease from a systems level, several organizations within the University of Chicago's Biological and Sciences Division are taking that work head on. The Chicago's Center for Interdisciplinary Inquiry and Innovation (Ci3) in Sexual and Reproductive Health; the Chicago Center for HIV Elimination; and, the Care 2 Prevent (C2P) programs work collaboratively, yet each very uniquely work to prevent the transmission of HIV and increase access to care.

The Chicago's Center for Interdisciplinary Inquiry and Innovation
Founded in 2012 by Melissa Gilliam, MD, MPH, the University of Chicago's Center for Interdisciplinary Inquiry and Innovation (Ci3) in Sexual and Reproductive Health is an interactive research center that designs interventions that address the social and structural determinants adolescent sexual and reproductive health.

Led by Brandon Hill, PhD, the executive director of Ci3, several current research projects directly target structural factors that contribute to HIV disparities. One study, called miPrEP, is a mobile app designed to inform and educate young people seeking STI and HIV testing services about Pre-Exposure Prophylaxis (PrEP) for HIV prevention.

In partnership with Julia Rosebush, DO, and the Care2Prevent mobile health and outreach program, miPrEP has been implemented and tested with young people living in Chicago South Side neighborhoods where incidence of STI and HIV are particularly high. The project has successfully demonstrated that a brief interactive informational app can address the gap in PrEP awareness and knowledge among potential PrEP-users.

In order to address larger health inequities, the Ci3 HIV research team has been working to directly address structural level factors associated with HIV risk including education, unemployment, and homelessness. Through the Work2Prevent initiative, a national Adolescent Medicine Trials Network for HIV/AIDS Interventions project, Hill and his team are partnering with John Schneider, MD, MPH, at CCHE and adolescent HIV researchers from across the country to adapt and test an employment-based HIV prevention intervention. Entering its second phase of development, Work2Prevent aims to increase economic stability among Black and Latino young men who have sex with men (YMSM) and young transgender women by providing job readiness training, job seeking motivation, and job placement support, as well as, promoting risk reduction behaviors and financial wellbeing.

Through Ci3's HIV and LGBTQ health research program we have gathered data on the lived experiences and health needs of over 600 sexual and gender minority adolescents and young adults living on the South and West Sides of Chicago, with a particular focus on youth of color. Our findings have directly informed the design of structural level HIV interventions that aim to address social and economic marginalization and ultimately improve the health and well-being of sexual and gender minority adolescents and young adults.

The Chicago Center for HIV Elimination
Led by John Schneider, the Chicago Center for HIV Elimination extends from the University of Chicago's main campus to a nearby community engagement space called "the Village." CCHE aims to eliminate new HIV transmission events domestically by 2041, a goal forecasted by its modeling team led by Aditya Khanna, PhD. This would mark the 60th year since the first cases of HIV/AIDS were identified in 1981.
CCHE moves beyond traditional approaches that focus on individual behavior. Rather, CCHE utilizes social, sexual and other risk networks to identify pathways of HIV transmission; how behavior and influence are transmitted through these networks; and how these networks can be leveraged for prevention. CCHE built upon early efforts engaging young Black MSM and transgender women by Schneider starting in 2008 and through community network strategies has engaged over 3000 young MSM and transwomen with a unique structure that co-locates research and service projects to maximize implementation impact.

CCHE also integrates its activities with faculty that lead a number of other complementary projects including the Expanded HIV Testing and Linkage to Care Initiative (xTLC), led by David Pitrak, MD, which partners with 14 South Side community health care centers that provide routine HIV screening and linkage to care. Since the program's inception in 2011, xTLC has completed 265,643 HIV tests and identified 1351 HIV-infected clients of which 80.3% were linked to care.

Care2Prevent
Care2Prevent, the Pediatric and Adolescent HIV Program led by Julia Rosebush, is committed to providing comprehensive, multidisciplinary care and prevention services to young people living with HIV and those most vulnerable to new infection. C2P's holistic care model brings medical, behavioral health, case management, and HIV prevention services directly to South Side communities through its LGBTQ drop-in program and collaboration with the Comer Mobile Medical Unit.

Once weekly, C2P staff operate a drop-in program for homeless and unstably housed LGBTQ-identified youth in Washington Park, just west of the University, offering HIV/STI testing services, referrals to a UC provider for HIV and pre-exposure prophylaxis (PrEP) care, case management, basic needs assistance such as hygiene supplies and food vouchers, and recreational space. Another two evenings each week, the mobile medical unit takes C2P's testing, linkage, and case management services into areas of need, based on HIV/STI surveillance and client network data. In the last year, these mobile outreach efforts have yielded 373 HIV screening tests with 16 positive results for an overall 4.3% seropositivity rate. The average time to linkage to care after testing was 7 days.

Over the last year, C2P's 3 full-time behavioral health staff have provided services to 259 HIV+ or highly vulnerable clients over the past year. They have developed a novel trauma-informed care program for internationally adopted children living with HIV and for young adults highly vulnerable to infection. This team works in close partnership with a team of 5 specialized perinatal case managers who are a part of the Pediatric AIDS Chicago Prevention Initiative (PACPI) housed at the University. These case managers work with highly vulnerable HIV+ pregnant women during their prenatal course and follow them through the first 6 months of their baby's life, ensuring appointment and medication adherence, aiming to eliminate mother-to-child transmission of HIV.
Prevention & Screening Articles