Skip to content
Pediatric cancer specialist Tara Henderson, MD, MPH, selected for 2018 class of Presidential Leadership Scholars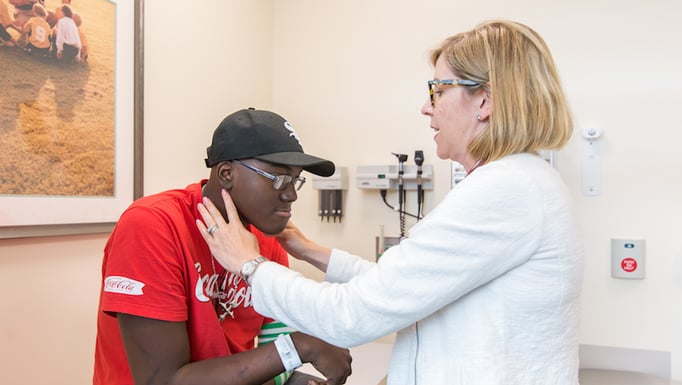 The Presidential Leadership Scholars (PLS) program announced that UChicago Medicine pediatric cancer specialist Tara Henderson, MD, MPH, has been selected as one of the 59 Scholars chosen for the program's fourth annual class.
The program, which began Feb. 6 in Washington, D.C., serves as a catalyst for a diverse network of leaders brought together to learn about leadership through the lens of the presidential experiences of George W. Bush, Bill Clinton, George H.W. Bush and Lyndon B. Johnson.
Henderson said she applied after hearing about the program during an NPR broadcast while on a drive home from work last spring.
"I hope to gain connection with people outside of medicine who can give me insight and ideas about my own work in pediatric oncology and survivorship," said Henderson. "UChicago Medicine has shown me that interdisciplinary inquiry and thought really drives the greatest ideas and steps forward in our society."
According to a news release from PLS, scholars were selected based on their leadership growth potential and the strength of their personal leadership projects aimed at improving the civic or social good by addressing a problem or need in a community, profession or organization.
Over the course of several months, the group will travel to each participating presidential center to learn from former presidents, key former administration officials and leading academics. They will study and put into practice varying approaches to leadership, develop a network of peers and exchange ideas with mentors and others who can help them make an impact in their communities.
The latest class joins an active network of 181 Scholars who are applying lessons learned through the program to make a difference in their communities in the U.S. and around the world. Examples of these Scholar-led efforts include providing employment opportunity and mentorship to veterans, combating the opioid epidemic through doctor training and patient care, empowering women with economic opportunity through clean energy in Africa, and deploying much-needed resources in the wake of natural disasters.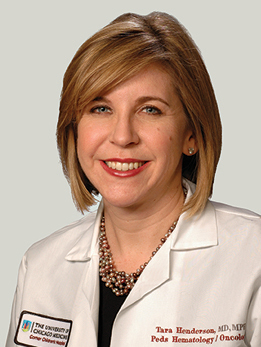 Tara Henderson, MD, MPH
Tara Henderson is an expert in the diagnosis and treatment of pediatric cancers. She serves as director of the UChicago Medicine Childhood Cancer Survivors Center, a program aimed at the prevention and treatment of long-term issues associated with cancer therapy.
View Dr. Henderson's physician profile
Pediatric Cancer Articles