Skip to content
Daughter's lupus inspires family to make a difference for other young patients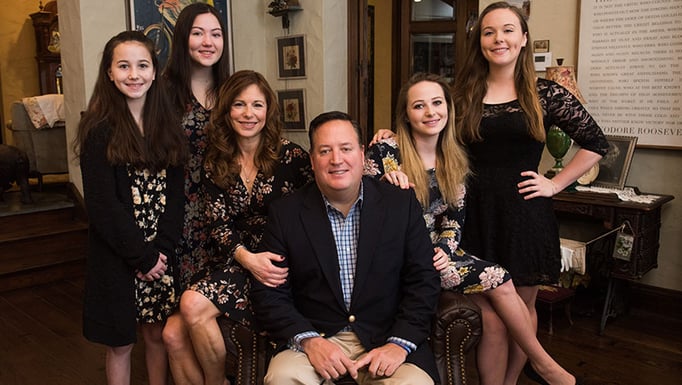 Handley family members, from left: Elizabeth, Maddie, Anna, Alan, Bridget and Brittany.
Maddie Handley, of Park Ridge, was an active, happy 12-year-old until she started to experience muscle tightness that made it hard to walk and a butterfly-shaped rash spread across her face. Her family watched as her lively spark and sense of humor faded. She subsequently embarked on numerous doctor visits with her parents to identify the cause of her painful symptoms.
It wasn't until Maddie ended up in the emergency room at the University of Chicago Medicine Comer Children's Hospital that she was diagnosed with lupus. This chronic disease occurs when the body's immune system attacks tissues and organs, causing widespread inflammation.
One of the least understood major diseases in the world, lupus affects more than 1.5 million Americans, 90 percent of whom are women between the ages of 15 and 44. The disease disproportionately affects Black women, who are three times more likely to develop lupus than white women. Lupus also is more common among Hispanic, Asian, Native American and Alaskan Native women.
Known as "the great imitator," lupus is often mistaken for other diseases due to its many symptoms, which differ from person to person and can range from muscle and joint pain, to fever and rashes, to extreme fatigue and cognitive issues.
Pediatric rheumatologist Melissa Tesher, MD, provided expert care for Maddie. A specialist in managing care for children and teens with pediatric rheumatologic conditions, Tesher sought to create the region's first pediatric lupus clinic dedicated to providing personalized care for young adults with lupus.
In 2018, Maddie's family and her father's company, Lakeshore Recycling Systems (LRS), one of the nation's leading privately held recycling, waste diversion and portable services providers, made a gift to support Tesher's vision to establish the Pediatric Lupus Clinic at Comer Children's Hospital. In 2021, they made a subsequent commitment to support a full-time social worker in the clinic.
As chief executive officer of LRS, Alan Handley has motivated employees to raise money for lupus-related causes, including the lupus clinic at Comer Children's Hospital and the Lupus Society of Illinois.
Helping Young Patients Manage Lupus
The Pediatric Lupus Clinic at Comer Children's, which opened in January 2019, is dedicated to helping children, adolescents and teens manage the physical and psychosocial challenges of living with lupus. While no cure exists, medications and lifestyle changes can help control the disease's symptoms.
Because lupus can affect different parts of the body, including the heart, kidneys, and nervous system, living with the disease often requires multiple visits to different specialists and a complex medication regimen. For parents, this may mean needing to take off work for many appointments.
"Lupus is very complicated," Tesher said. "It is stressful, and there are a lot of unknowns."
The lupus clinic at Comer Children's helps patients and families overcome these challenges by providing access to specialized care in one place.
"Dr. Tesher saw a vision for the future and a hub for all the subspecialties," said Alan.
The clinic provides wraparound services and care that many patients need, including access to pediatric rheumatologists, a nurse educator, a child life specialist, a nephrologist and a pharmacist.
Thanks to the recent funding from the Handley family and LRS, the newly hired social worker will help patients and families navigate the practical aspects of managing lupus, such as ensuring access to treatment resources, managing the cost of care, and identifying and addressing barriers to care.
To address patients' psychosocial needs, the clinic also offers a support group, which provides a space to discuss the challenges of living with lupus. "Being an adolescent and having lupus is really hard for a lot of reasons," Tesher said. "Some of the medications, like a steroid called prednisone, can cause weight gain, mood swings, and acne, which are stressful for anyone, but especially teenagers."
Patients may also face challenges at school, where administrators and peers may not be familiar with the disease or understand its gravity. "Lupus can be an invisible disease," Tesher said. "Patients might not look very ill, even if they have been recently hospitalized." Clinic staff can offer advice to help improve communication with a patient's school and teachers.
Further complicating matters, the care required to treat lupus can be expensive, and not all costs are covered by insurance. To help make the clinic more accessible, free parking and Ventra cards (for public transit) are provided.
"Comer Children's is located in a community that has a lot of lupus patients and a lot of need," Tesher said.
Patients can also participate in research studies, including examining the clinic's effectiveness and unique focus on patients' psychosocial needs. "Our lupus clinic care model looks beyond standard medical management and treats the whole person," Tesher said.
Thanks to the care she received at Comer Children's, Maddie's lively spirit and sense of humor have returned. "Maddie is amazing," Tesher said. "She asks me questions I have never heard before like, 'Is this medication safe to go scuba diving on?'"
Now 19, Maddie attends Colgate University, where she studies biology, is a member of the orchestra, and is a DJ on the university's radio station. She and her family are motivating others to support patients with lupus and other rheumatic diseases, with hopes of creating a support network.
"My personal experience living with lupus makes me want to help other women like me get the best care possible so that they, too, can go on living and enjoying life," said Maddie.
For Maddie and her family, supporting other young adults living with lupus has become a lifelong mission.
"Comer Children's changed our lives," Alan said.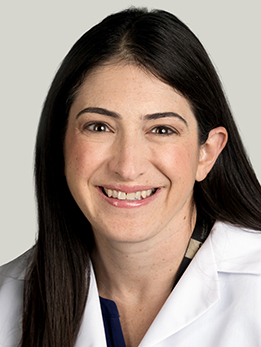 Melissa Tesher, MD
Melissa Tesher, MD, is a board-certified pediatric rheumatologist. She specializes in the treatment of children and teens with juvenile arthritis, systemic lupus erythematosus and chronic musculoskeletal pain.
Learn more about Dr. Tesher
Pediatric Lupus Q&A
Lupus can be more severe in kids. At the University of Chicago Medicine Comer Children's Hospital Pediatric Lupus Clinic, the goal is to put each child's lupus into remission with the least medication possible.
Pediatric rheumatologist Cuoghi Edens, MD, shares answers to common questions.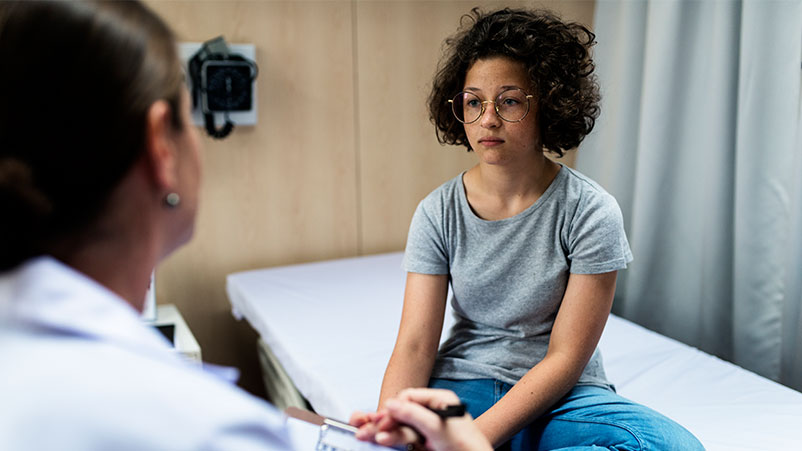 Pediatric Articles & News