Skip to content
UChicago Medicine Comer Children's Hospital designated as a Pediatric Critical Care Center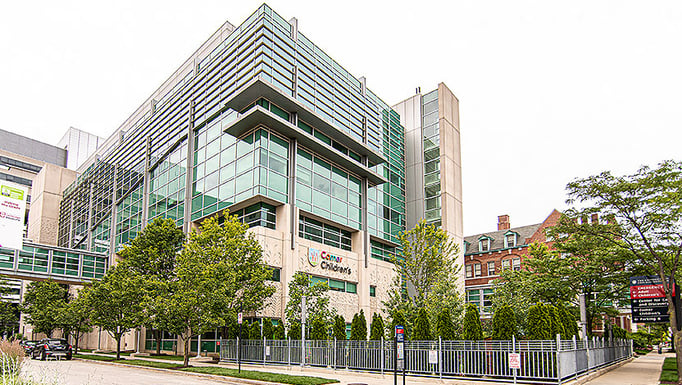 The University of Chicago Medicine Comer Children's Hospital has been designated as a Pediatric Critical Care Center (PCCC) by the Illinois Department of Public Health through its EMSC Pediatric Facility Recognition program.
The designation recognizes that Comer has the necessary resources, personnel and quality infrastructure in place to meet the emergency and critical care needs of seriously ill and injured children, such as a pediatric intensive care unit and specialty inpatient services.
It also demonstrates Comer Children's willingness to partner and support other hospitals that don't have the resources necessary to care for the sickest children. With this designation, Comer becomes one of 10 Pediatric Critical Care Centers in Illinois.
Comer Children's has been a certified Level I Pediatric Trauma Center since 1990. The PCCC designation recognizes Comer's strength in caring for all sick and injured pediatric patients, not just those involved in trauma.
"This achievement is the result of a combined effort of our clinical, administrative and operational leaders and front-line staff throughout the Medical Center and is a demonstration of their commitment to care for the most critically ill and injured children and to serving as a resource for our community partners," said Jeff Murphy, DNP, RN, CEN, NEA-BC, vice president, Women's, Children's, and Emergency Services and Associate Chief Nursing Officer.
The designation is for three years, during which time Comer Children's will continue to expand the multidisciplinary nature of treating pediatric patients in a complex medical environment.
Pediatric Articles & News