Skip to content
UChicago Medicine Comer Children's Hospital launches sweeping new RSV immunization program for newborns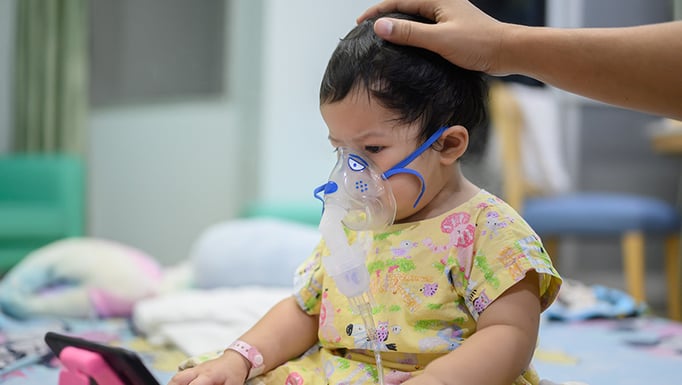 The University of Chicago Medicine is launching a sweeping program for newborns, providing inpatient access to a new drug therapy that gives infants immediate protection against the potentially fatal respiratory syncytial virus (RSV).
RSV, transmitted through close person-to-person contact, can infect people of all ages but is particularly dangerous for babies.
While many children will have mild, cold-like symptoms, others will develop pneumonia and severe complications. As many as 3% of babies will become so sick that they'll require hospitalization, making the common infection the leading cause of hospitalization of U.S. infants. Virtually all children contract RSV by the time they turn 2.
Learn more about our RSV Prevention Program
Before, parents could only protect children by limiting their contact with others during the fall and winter, when virus transmissions peak.
But this summer, the U.S. Food and Drug Administration approved nirsevimab-alip, a one-dose monoclonal antibody injection that reduces babies' risk of RSV-related hospitalizations by 70%. Monoclonal antibodies are proteins that help a body's immune system fight viruses and other pathogens.
Unlike vaccinations, which can take several weeks to offer full protection, monoclonal antibodies work right away.
Now, the immunizations will be available to all infants born during the fall and winter RSV season at UChicago Medicine Comer Children's Hospital and UChicago Medicine Ingalls Memorial Hospital before the babies go home.
Nirsevimab, also known as Beyfortus, will also eventually be available in UChicago Medicine's pediatric and family medicine outpatient offices for infants who qualify, although availability may be limited initially. This includes babies up to 8 months old at the start of RSV season. High-risk children with certain health conditions will be eligible to receive the therapy until they turn 2.
The program is believed to be one of the few in Illinois that offers nirsevimab for inpatients instead of just outpatients.
"We felt it was critically important to offer this transformative therapy to inpatients so newborns had immediate access to this protection, rather than limit it solely to pediatricians' offices," said Allison Bartlett, MD, MS, Chief Quality Officer at Comer Children's.
"A quarter of newborns miss their first checkup, which is when many would otherwise receive this new preventative therapy," said Bartlett, a pediatric infectious diseases specialist. "By offering parents the chance to protect their babies right away — before they even leave the hospital — we're saving families weeks of potential vulnerability and giving children a leg up when they're most susceptible to infection."
More than 3,000 babies are born each year at Comer Children's and Ingalls Memorial hospitals. About half are born during the six-month RSV season.
Nirsevimab injections can be administered with other routine childhood immunizations.
In addition to the monoclonal antibody for newborns, UChicago Medicine is offering two newly approved RSV vaccinations to eligible adults. A vaccine known as Abrysvo is available to pregnant individuals between their 32nd and 36th weeks.
Studies show babies born at least two weeks after their birthing parent receives this vaccine have an 80% reduction in severe RSV disease. These infants do not need Nirsevimab since they are already well-protected. Meanwhile, UChicago Medicine patients over 60 can also receive an RSV vaccine known as Arexvy.
These adult vaccinations are available during physician office visits.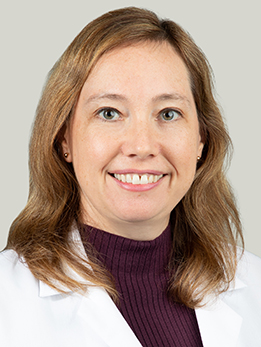 Allison Bartlett, MD, MS
Allison Bartlett, MD, MS, specializes in the medical management of acute and chronic infectious diseases. She also is working to improve the safety and efficacy of antibiotic use in children.
Learn more about Dr. Bartlett
Pediatric Respiratory Virus Articles