Skip to content
UChicago Medicine, Advocate Children's, NorthShore collaborate to increase access to pediatric care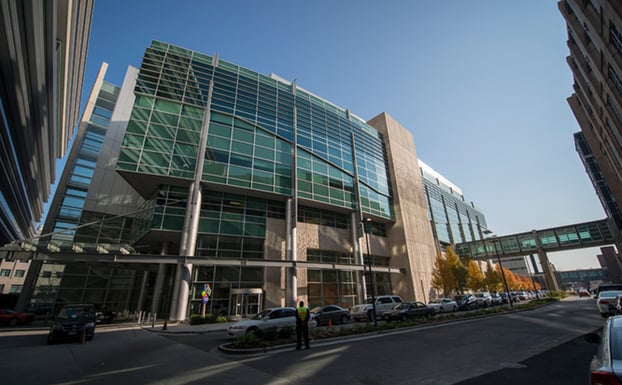 Young patients will gain increased access to care in childhood cancer and blood diseases as well as cardiovascular and general surgery under a new pediatric clinical collaboration between the University of Chicago Medicine Comer Children's Hospital and the newly announced partnership between Advocate Children's Hospital and pediatrics at NorthShore University HealthSystem.
The collaboration builds on the announcement Advocate Health Care and NorthShore made in May of a joint operating agreement for pediatric care.
The organizations will be working together to strengthen clinical capabilities and promote new programs and innovative therapies. The institutions also will enhance coordination of academic research to improve patient outcomes, as well as training the next generation of physicians. The collaboration is effective immediately.
"By partnering on these important pediatric services, we are building a stronger and more diverse network of care," said John M. Cunningham, MD, George M. Eisenberg Professor and chair of the Department of Pediatrics and physician-in-chief of Comer Children's. "We are tapping physicians with strong national reputations in their fields to help lead our collective efforts."
The physicians leading the service lines will be:
Cardiology/Cardiovascular Surgery: Luca A. Vricella, MD, Director, Pediatric Cardiac Surgery at Advocate Children's Hospital and UChicago Medicine's Comer Children's Hospital. Vricella is an internationally distinguished pediatric cardiac surgeon and was formerly Director of the Pediatric Cardiac Surgery and Heart Transplantation Program at Johns Hopkins Medicine
General Surgery: Jessica J. Kandel, MD, surgeon-in-chief at Comer Children's and division director of pediatric general surgery at Advocate Children's. Kandel is a nationally renowned pediatric surgeon and an expert in the treatment of pediatric cancers, including the development of treatments for vascular anomalies in children.
Hematology/Oncology: Susan L. Cohn, MD, chief of the Section of Pediatric Hematology/Oncology and Dean of Clinical Research at UChicago Medicine. Cohn is a leading authority in pediatric cancers and blood diseases, particularly in neuroblastoma, the most common type of extracranial solid tumor in children.
"We are laser-focused on providing quality outcomes and seamless patient experiences that exceed all expectations," said Mike Farrell, who is president of the joint venture between Advocate Children's Hospital and Pediatrics at NorthShore University HealthSystem. "That's what children and their families facing serious health concerns deserve. By sharing expertise, best practices and resources across pediatric heart, cancer and surgical care, we will be able to better meet their needs."