Skip to content
UChicago Medicine tackles the opioid crisis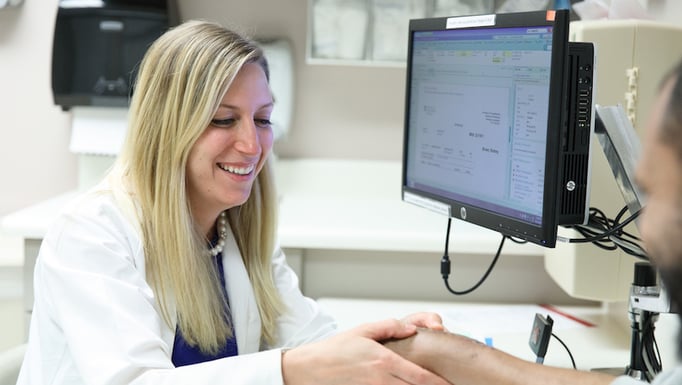 It's no secret there is an opioid addiction crisis in the United States. In 2016, overdose deaths involving opioids — both prescription painkillers and illegal opioids, such as heroin and illicitly manufactured fentanyl — were five times higher than in 1999, according to the Centers for Disease Control and Prevention. Every day, an average of 115 Americans die of opioid overdoses.
At the University of Chicago Medicine, the Department of Orthopaedic Surgery and Rehabilitation adopted several initiatives to reduce opioid use by patients, while keeping them as comfortable as possible before, during and after surgery and treatment.
Megan Conti Mica, MD, an orthopaedic surgeon whose research on opioids and pain management has spearheaded these changes, said the issue hit home several years ago.
"I had a patient who was an athlete, and I got a call from her trainer to say that she had overdosed on her pain medication," said Conti Mica, who specializes in hand and upper extremity surgery. "It was six months after her surgery, and the unused medication was sitting in her medicine cabinet. It was pain medication she didn't need. That was devastating for me as a surgeon to experience. I realized that we needed to do something different with the system," she said.
This led to several changes and the new initiatives, which include:
Standardizing the amount of medication UChicago Medicine surgeons prescribe, so that patients don't have unneeded pain-killing drugs sitting in their medicine cabinets.
Using a mix of prescription and non-prescription medications to deal with pain effectively.
Educating patients about the opioid epidemic and about pain — how much pain to expect after surgery, for example, and what causes pain. Nurses, surgeons, and other health care providers are all involved in these conversations.
Helping patients use pain-coping mechanisms such as meditation, prayer, physical therapy, music/singing, and other methods to decrease discomfort and expand their thinking beyond using narcotics for pain control.
"It changes things when you explain to patients that prescription painkillers are in the same family as heroin," Conti Mica said, "and it makes it more clear that if you have a 'four out of 10' pain, you don't need to take a narcotic. We also explain that you will have pain after surgery and that's a positive thing — that's the body responding. Patients usually don't need as much pain medication if you explain things, because they can expect and anticipate it."
UChicago Medicine also encourages patients to bring back unused pain medications and put them in the return drop box (located at the pharmacy on the first floor of the Duchossois Center For Advanced Medicine). "About 60 percent of medication given out after surgery goes unused," explained Conti Mica, "and almost 70 percent of new users of narcotics start out by using someone else's medication."
The results so far have been encouraging; the department has decreased opioid use and is looking to continue this trend. "Patients are getting better pain control without side effects and the possibility of addiction to narcotics," Conti Mica said. "We've been just as successful in covering pain, with less risk to patients."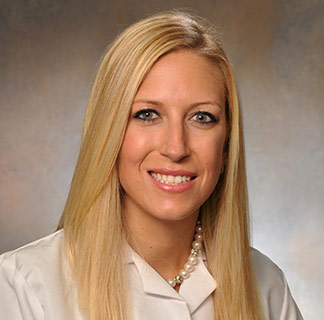 Megan Conti Mica, MD
Megan Conti Mica, MD, is a skilled hand and upper extremity surgeon. She specializes in the treatment of adults and children, including athletes at all levels, with injuries or disorders of the hand, wrist, elbow and shoulder.
Learn more about Dr. Conti Mica
Learn more about orthopaedic care