Skip to content
UChicago Medicine Professor named 2021 NCI Outstanding Investigator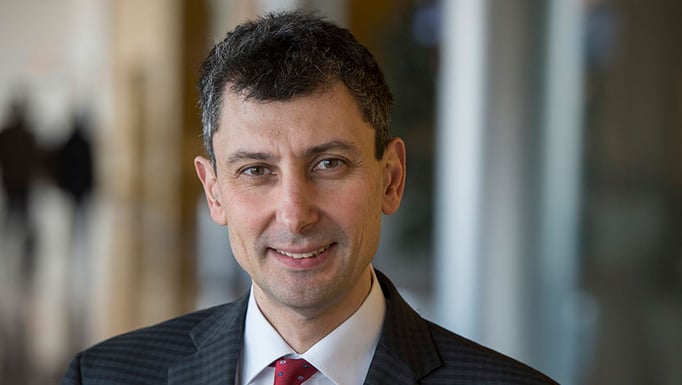 Ernst Lengyel, MD, PhD, the Arthur L. and Lee G. Herbst Professor of Obstetrics and Gynecology at UChicago Medicine, will receive a $6.7M grant to support his research on metastatic ovarian cancer.
Ernst Lengyel, MD, PhD, has received a National Cancer Institute (NCI) Outstanding Investigator Award in recognition of his groundbreaking research on understanding the biology of metastatic ovarian cancer. These awards are intended to support researchers with "outstanding records of productivity in cancer research" to continue their notable work on innovative research, according to the National Institutes of Health.
Lengyel, a board-certified gynecologic oncologist, is an expert in diagnosing and treating gynecological cancers. His clinical practice focuses on the surgical treatment of ovarian cancer. Lengyel is part of a collaborative, multidisciplinary team of gynecologic, medical and surgical oncologists offering patient-centered, comprehensive treatment approach — including diagnosis, tailored individualized treatment plans, advanced surgical techniques and innovative chemotherapy treatments — that can improve patient outcomes and places the patient at the center. He has been recognized for many years as a "Top Doctor" by Chicago magazine and is part of a large group of gynecologic cancer experts led by Diane Yamada, MD, at the University of Chicago Medicine.
In his research lab, Lengyel focuses on understanding how ovarian cancer develops and spreads and how it becomes resistant to chemotherapy. Specifically, he now plans to study how primary tumors in ovarian cancer differ from metastasized tumors, how cancer cells alter their metabolism during metastasis and what mechanisms lead to chemotherapy resistance. Through the NCI Outstanding Investigator program, Lengyel will receive funding from the National Cancer Institute for seven years to find novel treatments for ovarian cancer.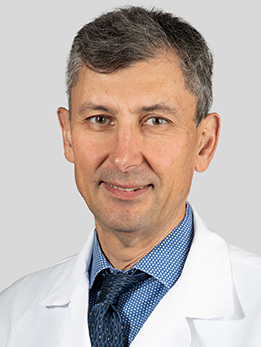 Ernst Lengyel, MD, PhD
Ernst Lengyel, MD, PhD, is the Arthur L. and Lee G. Herbst Professor of Obstetrics/Gynecology and chairman of the Department of Obstetrics/Gynecology at UChicago Medicine. He is an internationally known expert in the research and treatment of gynecologic cancers.
View Dr. Lengyel's physician profile