Skip to content
Sean Pinney, MD, named Co-Director of Heart & Vascular Center, Director of Advanced Heart Failure, Transplant and Mechanical Circulatory Support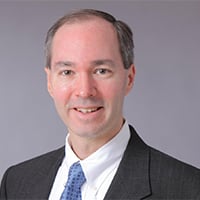 After a national search, cardiologist and heart failure expert Sean Pinney, MD, has been named Co-Director of the Heart & Vascular Center and Director of the Advanced Heart Failure, Transplant and Mechanical Circulatory Support Program at the University of Chicago Medicine. Pinney comes to UChicago Medicine from Mount Sinai Hospital in New York, where he led the advanced heart failure and cardiac transplantation programs.
"Dr. Pinney is not only an experienced physician in advanced heart failure, but he has also provided novel insights into the care of adults with cardiomyopathies, coronary artery disease and cardiorenal syndromes," said Everett Vokes, MD, Physician-in-Chief at UChicago Medicine and Biological Sciences and Chair of the Department of Medicine. "Partnering with colleagues in cardiology, cardiac surgery and transplant, I anticipate that Dr. Pinney will continue to develop innovative approaches that will enhance long-term outcomes for our patients."
Pinney is a native of St. Louis, and he attended Georgetown University in Washington, D.C., for both his undergraduate and medical degrees. He completed his residency training at Boston's Beth Israel Deaconess Medical Center and fellowships in cardiovascular medicine, congestive heart failure & cardiac transplantation at Columbia Presbyterian Medical Center in New York.
The renowned expert has led both National Institutes of Health and industry-sponsored research trials in the areas of heart failure, cardiac transplantation and mechanical circulatory support. He has served on the New York American Heart Association Board of Directors, the Greater New York Geriatric Cardiology Consortium, the medical advisory board for the New York Organ Donor Network (NYODN) and is past President of the New York Cardiothoracic Transplant Consortium.
"We are extremely fortunate to recruit someone of the caliber as Dr. Pinney to help transform our Advanced Heart Failure program and Cardiovascular Service Line," said James Liao, MD, Section Chief of Cardiology. "He brings a wealth of knowledge and leadership skills to our institution, having worked in the highly competitive environment of New York City. I expect that he will take our program to another level and help develop innovative therapies for the benefit of our most vulnerable patients."
Pinney will see patients at the Duchossois Center for Advanced Medicine in Hyde Park.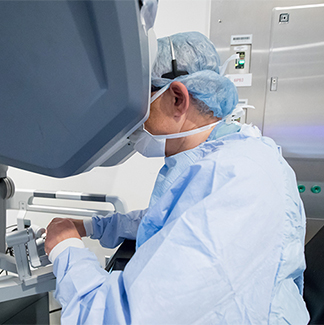 Heart and Vascular Center
From advanced diagnostic technology to minimally invasive treatments and robotic surgery, the University of Chicago Medicine can provide the full scope of care for any type of heart or vascular disorder in adults and children.
Explore our Heart and Vascular Center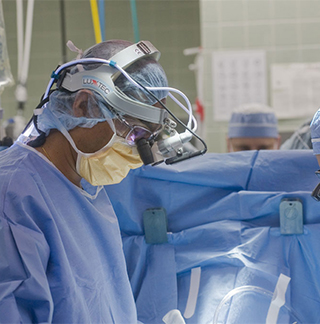 Heart Failure and Transplantation
At the University of Chicago Medicine, we bring the best minds in medicine together to meet the needs of patients facing heart failure and transplant.
Read more about our heart failure expertise
Learn more about heart failure and transplants