Skip to content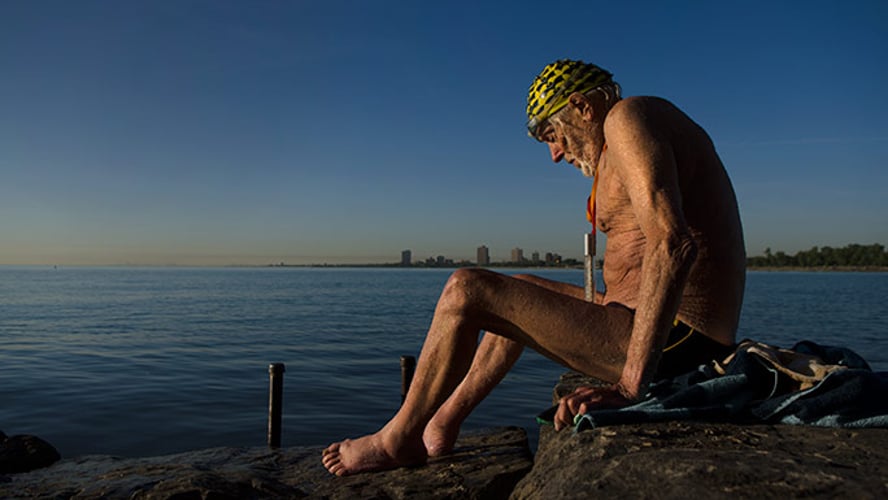 Photo courtesy of David Travis.
In August 1961, at age 33, Ted Erikson set an open-water distance record. He swam 43 miles, from Chicago to Michigan City, Indiana, in 36 hours. Since then, Erikson has swum the English Channel, across and back. For almost 40 years, he held the record for swimming 26.4 nautical miles from California's Farallon Islands to the Golden Gate Bridge.
Now 89, he has slowed down a bit. He still swims in Lake Michigan most mornings, from May to October. But last fall, he noticed his pace was slowing, at a distressing rate. Luckily, one of his swimming pals is a UChicago Medicine cardiologist.
Ted, like many distance swimmers, has had a slow heart rate for years. We urged him to get tested. It showed an irregular heartbeat. We suggested a pacemaker.
Erikson was reluctant at rst, though he was troubled about his loss of swim speed. en he read an article explaining why swimmers often develop a slower heart rate. "at convinced him," Hofmann-Bowman said.
Thee pacemaker, implanted by electrophysiologist Hemal Nayak, MD, helped immediately. "Ted feels his age," Hofmann-Bowman said, "but he's still a marvelous swimmer."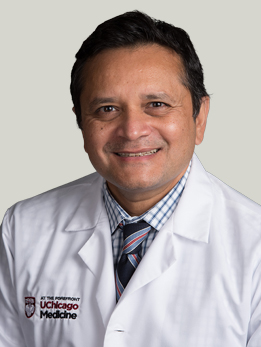 Hemal Nayak, MD
An expert in cardiac electrophysiology, Hemal M. Nayak, MD, provides care for patients with heart rhythm problems (arrhythmias). He specializes in catheter ablation — a minimally invasive procedure in which high frequency radio waves are used to eliminate abnormal heart rhythms.
Learn more about Dr. Nayak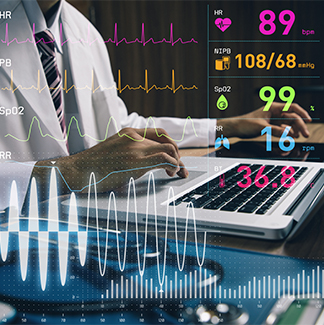 Arrhythmia Care
At the University of Chicago Medicine Center for Arrhythmia Care, we work with each patient to deliver high-quality, personalized care, whether you are seeking a first opinion for your condition or turning to us as a last resort.
Discover more about our arrhythmia program
Learn more about heart and vascular disease