Skip to content
Indiana high school administrator gets a new heart through directed donation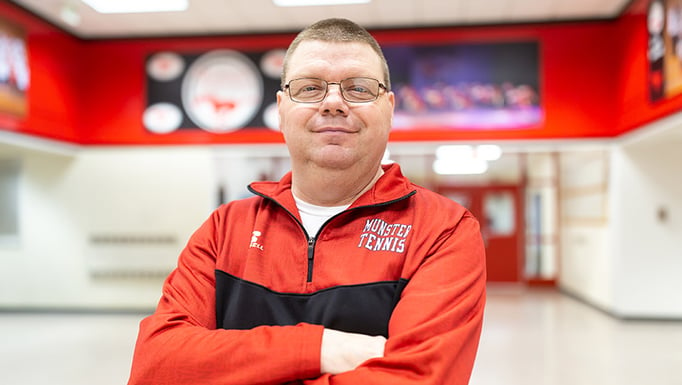 Brian Clark, heart transplant recipient, at Munster High School
Brian Clark struggled with congestive heart failure for more than a decade, starting in 2006. In July 2017, Clark, a father of five children, was told by University of Chicago Medicine cardiologist Hemal Nayak, MD, that he couldn't live much longer without a heart transplant.
On August 10, 2017, the Munster, Indiana, native and local high school athletic director was approved to be added to the organ waiting list. He was told it would likely take months to be matched with a donor. But just two days later, Clark received an unexpected call from a colleague at Munster High School: The man's family wanted to donate their recently-deceased relative's heart to Clark.
National organ allocation guidelines allow families of donors to designate recipients through what is called directed donation. Desire to direct a donation is the first step. Then, a number of variables and medical factors must be considered in ensuring the organ is a fit for the recipient's body. Miraculously, the heart was a perfect match, and Clark's transplant took place at UChicago Medicine on August 13, 2017.
I am eternally grateful to my donor family to be able to live longer and watch my children grow up.
Clark recently celebrated his three-year transplant anniversary and started a new job as an assistant principal. "I'm feeling great and have had no complications," Clark said.
He still sees his donor's family member regularly at work and even had the chance to meet other members of the family at a UChicago Medicine Heart Transplant Gala event in early 2020. He said he's eternally grateful to his donor family to be able to live longer and watch his children grow up.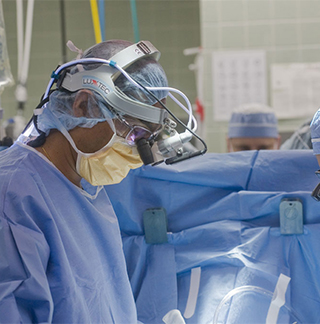 Heart Failure and Transplantation
At the University of Chicago Medicine, we bring the best minds in medicine together to meet the needs of patients facing heart failure and transplant.
Read more about our heart failure expertise
Request an Appointment
The information you provide will enable us to assist you as efficiently as possible. A representative will contact you within one to two business days to help you schedule an appointment.
To speak to someone directly, please call 1-773-702-9461. If you have symptoms of an urgent nature, please call your doctor or go to the emergency room immediately.
Learn more about heart failure and transplants