Skip to content
Roderick Tung, MD, answers questions about radiofrequency ablation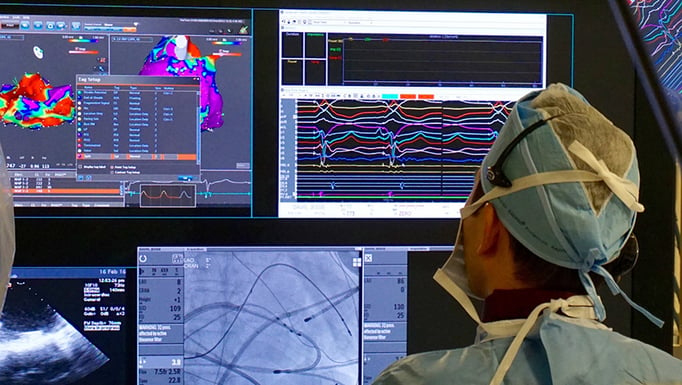 Why come to UChicago Medicine for arrhythmia treatment?
One, the true collaborative spirit of our team. When you come and see any one of us, you get a whole team approach. Two, we really embrace innovation. We are looking on a daily basis to find new techniques for problems that cannot be solved with traditional methods. And three, as a major academic center, we will often get the earliest release of the latest technologies, and we serve as the national and global site for multiple randomized clinical studies.
Atrial fibrillation is the most common heart rhythm disorder. What are the options for patients?
Atrial fibrillation can increase the risk of stroke and heart failure and also be uncomfortable from a quality of life perspective. Treatment options include anticoagulation (blood thinners) and controlling the arrhythmia with medication or catheter ablation therapy. We are among the nation's leaders in catheter ablation, a minimally invasive procedure that involves threading a catheter through the leg into the heart, positioning it at the arrhythmia source and using heat to cauterize the tissue. In addition to standard ablation therapy, we specialize in innovative combined procedures that integrate surgical and robotic approaches.
How effective is ablation therapy for Afib?
We give patients the analogy that atrial fibrillation is like a pest problem in your home. We come in and we do a treatment and we can control atrial fibrillation in 60 to 70 percent of the cases, but frequently it requires multiple treatments. We start with the initial set of treatments and then we get more aggressive as the pest problem declares itself to be more and more stubborn.
What do patients experience in the new arrhythmia technology suite?
A "lab of the future" concept with state-of-the-art technology in an environment designed to be sleek yet soothing, with modular minimalist paneling and LED strip lighting alongside soft glow wall accents. A custom floor-to-ceiling glass wall will maximize continuity and flow within the suite used for robotically assisted procedures. The lab is dedicated solely to the treatment of arrhythmias, and patients will feel a sense of privacy when they enter the suite, which we believe is unparalleled from both an aesthetic and technologically forward standpoint.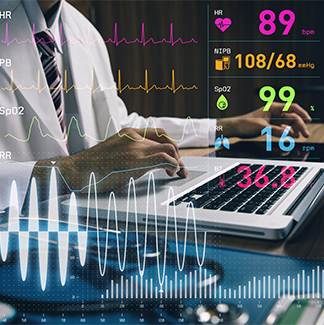 Arrhythmia Care
At the University of Chicago Medicine Center for Arrhythmia Care, we work with each patient to deliver high-quality, personalized care, whether you are seeking a first opinion for your condition or turning to us as a last resort.
Discover more about our arrhythmia program
Learn more about heart and vascular disease