Skip to content
UChicago Medicine cardiologists can diagnose, manage and treat arrhythmias
Our physicians, surgeons and nurses have expertise in the diagnosis, management and treatment of a wide range of heart rhythm disorders, including atrial fibrillation and ventricular tachycardia. For more than 30 years, our team has been a leader in catheter ablation, device therapy for heart failure, and lead management. In addition to having access to the latest technology, University of Chicago heart rhythm specialists frequently are able to treat heart conditions using minimally invasive techniques.
To make an appointment for an irregular heartbeat, Afib, skipped beats or any other heart rhythm problem, call 773-702-5988 or visit uchospitals.edu.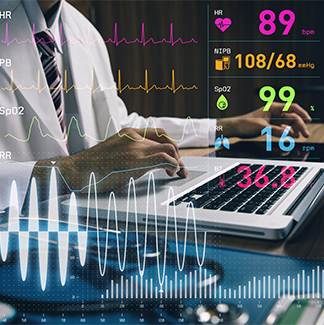 Arrhythmia Care
At the University of Chicago Medicine Center for Arrhythmia Care, we work with each patient to deliver high-quality, personalized care, whether you are seeking a first opinion for your condition or turning to us as a last resort.
Discover more about our arrhythmia program
Learn more about heart and vascular disease