Skip to content
The importance of seeing a geriatrician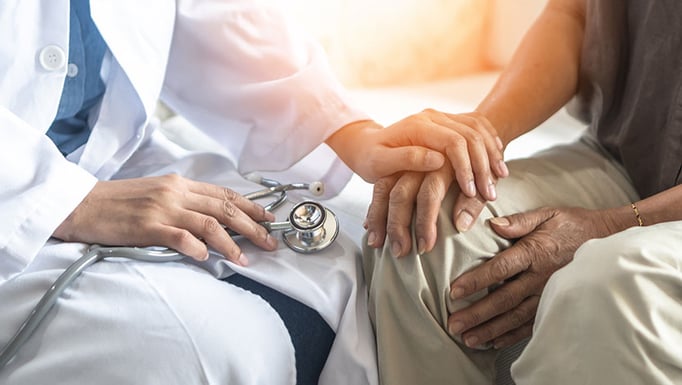 Geriatric medicine physicians and care teams help older adults improve their quality of life, especially as they navigate the sometimes complex medical conditions that are associated with aging. Stacie Levine, MD, Professor of Medicine and Section Chief of Geriatrics and Palliative Medicine at University of Chicago, explains this medical specialty and how those working in the field can help patients live longer, healthier and happier lives.
What kinds of care do primary geriatricians provide?
We provide different levels of care. One way to describe a geriatrician is that we provide primary care to adults aged 65 and older.
We manage chronic diseases such as high blood pressure, diabetes, arthritis, depression, cancer screening and immunizations. We also manage conditions found to be common in older adults such as memory concerns, issues with ambulation and falls, osteoporosis, pain, and incontinence. That's called primary geriatric medicine, and it's focused on the holistic needs of somebody who's older.
What are some conditions faced by people who are aging?
As we get older, our bodies go through normal age-related processes that alter our internal organs. These may present with a rise in blood pressure, issues with blood sugar, loss of physical function and changes in mood and short-term memory.
In addition to those kinds of cognitive issues, geriatricians look for things like hearing loss, vision loss, social isolation, trouble with taking or affording medications, and trouble with walking and balance. We also screen for things like cancers and heart conditions.
Do I need a primary care doctor and a primary geriatrician?
You don't need both a primary care internal medicine specialist and a geriatrician, which is duplicative in some sense. But, in addition to primary geriatric medicine, we offer specialty level care, which is more consultative.
We get referrals from other providers and primary care clinicians who care for older adults who might be developing some concerns for frailty. Those providers refer that person to us for what's called a comprehensive geriatric assessment.
This involves screening for the conditions listed under the first question, and measuring things like mobility. We also screen for mood disorders, evaluate for home safety hazards and falls.
What does geriatric medicine look like at UChicago Medicine?
I would say we are masters in care coordination. One of the things that I love about my clinic is that we are surrounded by geriatric nurse practitioners, social workers, a staff pharmacist and a geriatric psychiatrist. We have a memory disorders clinic with a neurologist and a physical therapy room.
In this country, interprofessional care is becoming more and more prevalent because we understand that caring for patients with complicated issues requires a team of people to help manage their care and help them achieve a good quality of life.
For example, if I have an older adult come to see me in clinic, and I'm concerned about a social situation, I will just knock on the door of my social worker and say, "Hey, I think this person needs to be enrolled in a day program, or they need to complete paperwork for medical power of attorney."
Or, I can turn towards the pharmacist and, and say, "This patient came in, and they're on 20 medicines. I need someone to sit here and do a medication reconciliation with them, because that's too much medicine!"
Working with the team is really the best part of my job.
How has the pandemic affected geriatric care?
A lot of people have delayed getting preventative care and preventative screenings during the pandemic because they've been fearful of contracting COVID-19. Even with telehealth options, older adults may not always have access to video visits.
As a result, people would cancel appointments or just delay coming in to see us. I did see people coming in with uncontrolled blood pressure and diabetes. They may have run out of their medicines because of memory loss issues or depression from extreme social isolation.
According to the Alzheimer's Association, COVID-19 contributed to a 17% increase in Alzheimer's and dementia deaths in 2020.
More than 6 million Americans are living with Alzheimer's, and this number is expected to more than double by 2050. Meanwhile, in 2022, Alzheimer's and other dementias will cost the nation $321 billion. I don't want to spread panic, but these figures are clearly worrisome.
When should I see a geriatrician?
Generally, if you ask most people, they are concerned about aging. They want to live as long and as independently as possible.
Anyone aged 65 and older with concerns about changes in their health, especially if things are becoming complicated, is encouraged to consult with one of us. People 65 and over are eligible for Medicare, so we always encourage people to visit us at that age.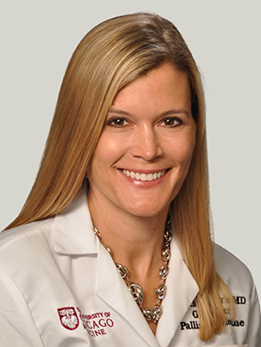 Stacie Levine, MD
Stacie Levine, MD, specializes in geriatric medicine and palliative care with a focus on pain management.
Learn more about Dr. Levine
South Shore Senior Center
Request an Appointment
The information you provide will enable us to assist you as efficiently as possible. A representative will contact you within one to two business days to help you schedule an appointment.
To speak to someone directly, please call 1-888-824-0200. If you have symptoms of an urgent nature, please call your doctor or go to the emergency room immediately.
Health and Wellness Related Articles