Skip to content
Colonoscopy, virtual colonoscopy or stool test: Which colon cancer screening is right for me?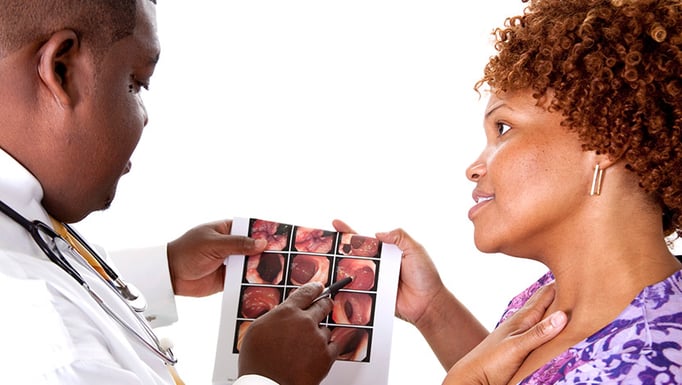 When it comes to colorectal cancer, there is both good and bad news. Colorectal cancer is one of the most preventable cancers. However, it usually does not cause any symptoms in the early stages. That is why getting a colorectal screening is so important. During the screening, the doctor will look for evidence of blood in your stool or for abnormal tissue growth called polyps. If precancerous polyps are found, they can be removed, which will lower the chance of getting colorectal cancer by 70 percent.
When should you get a colonoscopy?
If you're 50 years old or older, getting screened for colorectal cancer should be high on your list of priorities.
What are the benefits of a traditional colonoscopy?
You only have to get one every ten years
You will be asleep during the procedure
Any abnormal tissue (polyps) can be removed during the procedure
The screening does not take a long time.
Due to the medications that make you comfortable during the exam, you will need to take the day off from work and have someone drive you home.
If I don't have a family history of colon cancer, do I need a colonoscopy?
Yes, even without a family history of colon cancer you should still get a screening. While people with a family history are at higher risk, most colorectal cancers are found in people without a family history of colorectal cancer.
Are there alternatives for people who don't want a colonoscopy?
Yes, there are several safe and effective colon cancer screening options in addition to a colonoscopy; however, most patients choose colonoscopy because it's one of the most sensitive screenings available. See a full list of colon cancer screening options and be sure to talk to your healthcare provider about what is best for you
Will insurance cover colonoscopy alternatives?
Most colon cancer screening tests are covered by insurance, including Medicare. There are also low-cost screening options.
What is a virtual colonoscopy?
The technical name for this minimally invasive alternative is called CT colonography. It combines non-invasive CT scan technology with sophisticated 3-D software to give radiologists a clear visual inside the colon and rectum.
What are the benefits of a virtual colonoscopy?
You will not need to have someone drive you home
Recommended every five years
Do you need to do colonoscopy prep for a virtual colonoscopy?
The virtual colonoscopy does involve a similar prep as a traditional colonoscopy. Both procedures require a clean colon, meaning only clear liquids and a laxative solution the day before.
Can a polyp be removed during a virtual exam?
No, a patient will need a traditional colonoscopy to have it removed or biopsied.
How does a stool test detect colon cancer?
A fecal immunochemical test (FIT), often called a stool test, checks for blood in your stool, which could be a sign of a polyp or a cancer.
Do I need to do colonoscopy prep for a stool screening?
No, you do not need to do colonoscopy prep for the stool test.
What are the benefits of a stool test?
The stool sample can be obtained at home using a kit from your doctor. You will mail your sample to a lab.
Recommended every year
What if my stool test results are abnormal?
If the FIT test results are not normal, you will need to have a colonoscopy.
What happens if you do not get a colon cancer screening at age 50?
A delay in screening can increase your risk of having a more advanced cancer.
How do I schedule a colon cancer screening?
If you're getting close to 50 years old, start the colorectal screening discussion with your doctor at your next check-up.
Colorectal cancer screening and diagnosis
Physicians at UChicago Medicine take a proactive approach to cancer screening – especially in high-risk patients – with the goal of catching the disease at an earlier, more treatable stage.
Learn more about colonoscopy screening
Karen Kim, MD
Karen E. Kim, MD, specializes in the prevention, screening, and early detection of colorectal cancer, hepatitis B, and women's health issues — particularly functional bowel diseases. She is skilled in the assessment of hereditary colon cancer syndromes and colon cancer risk in families.
Learn more about Dr. Kim
Prevention & Screening Articles