Skip to content
What organ transplant recipients need to know about vaccines for COVID-19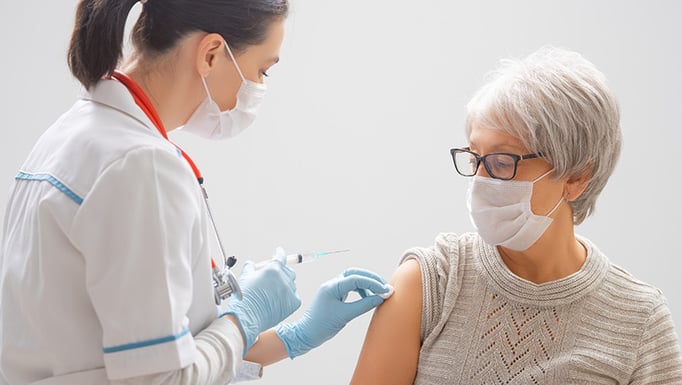 If you're an organ transplant recipient, you may be at an increased risk for contracting COVID-19 and for severe illness should you become infected. Researchers aren't sure why, but the reasons may in part have to do with your immunosuppressive medications and other medical conditions you may have. Getting vaccinated against COVID-19 is important for all transplant patients.
How safe and effective are these vaccines for transplant recipients?
It's safe for immunocompromised people to get the Pfizer-BioNTech and Moderna vaccines, according to the Centers for Disease Control and Prevention, because neither vaccine contains live virus that could be dangerous to a person with a weakened immune system. The vaccines both rely on messenger RNA technology to train our immune systems to recognize and defend against SARS-CoV-2, the virus that causes COVID-19. In clinical trials, two doses of the Pfizer or Moderna vaccines were approximately 95 per cent effective in preventing symptoms of COVID-19. When there were breakthrough infections, the disease was generally milder.
It's safe for immunocompromised people to get the Pfizer-BioNTech and Moderna vaccines because neither vaccine contains live virus that could be dangerous to a person with a weakened immune system.
There's still no data on the immune response these vaccines generate in people who've received organ transplants (transplant recipients were excluded from the original studies).
We know through experience with other vaccines that although transplant patient responses may be less robust, a response still exists and any level of protection is better than none. Even with the lack of data, experts advise that the benefits of vaccination outweigh the risks.
When should an organ transplant recipient get their COVID-19 vaccine?
With few exceptions, get your vaccine as soon as you're eligible. The same goes for the people who live with you and those on transplant waitlists.
In general, vaccines are recommended to be given at least two weeks before your transplant surgery. If you've already had your transplant, doctors will delay your vaccination for at least four weeks and up to several months if you're still on high dose steroids or have received strong immunosuppressive treatments like thymoglobulin or rituximab. In this case, waiting longer may give the vaccine a better chance to work.
Are there studies focusing on transplant recipients who get the vaccine?
A research team at Johns Hopkins University is inviting all solid organ transplant recipients who plan on getting the COVID-19 vaccine to enroll in a national observational study looking at antibody development and durability after vaccination. Participation involves at-home testing and surveys.
For more information, visit https://transplantvaccine.org.
What are the side effects of the vaccine?
It's not unusual for some people to experience side effects for a few days after being vaccinated, including fever, chills, fatigue and headaches. Most allergic reactions to the vaccine occur within 30 minutes, which is why people are asked to wait for up to a half hour at the location where they're being vaccinated. This ensures they're close to care if they have a serious allergic reaction.
For anyone worried about the vaccine increasing their risk of organ rejection, this link has not been proven for other vaccines and experts believe the COVID-19 vaccines are also unlikely to trigger rejection. Researchers are watching this carefully as organ recipients begin receiving their vaccinations.
Do I still need to get vaccinated if I already had COVID-19?
If you tested positive for COVID-19 and recovered, doctors still recommend you be vaccinated against the virus because we're not sure how long your natural immunity will last and reinfection is possible. However, if you received convalescent plasma or COVID antibody infusions (bamlanivimab or casirivimab/imdevimab) as part of your treatment for COVID-19, you should wait 90 days before receiving your vaccine in order to give it the best chance of working.
For additional information, see guidance from:
The American Society of Transplantation
The International Society for Heart and Lung Transplantation
Lisa Potter, PharmD, is pharmacy clinical coordinator for organ transplantation at the University of Chicago Medicine.
Leaders in Organ Transplantation
Our transplant surgeons are among the best in the world. They have conducted thousands of procedures, earning national and international recognition for their expertise and research.
Learn more about our transplant team
Chicagoland Transplant Care Locations
COVID-19 Vaccine: Expert Q&A
The COVID-19 vaccines are here. How were the vaccines developed so quickly? How safe are they, and what are their side effects? UChicago Medicine experts Dr. Monica Peek and Dr. Stephen Weber answered audience questions in this Q&A.

Learn More About COVID-19