Skip to content
UChicago Medicine physician works with WHO to create COVID-19 tools for doctors around the world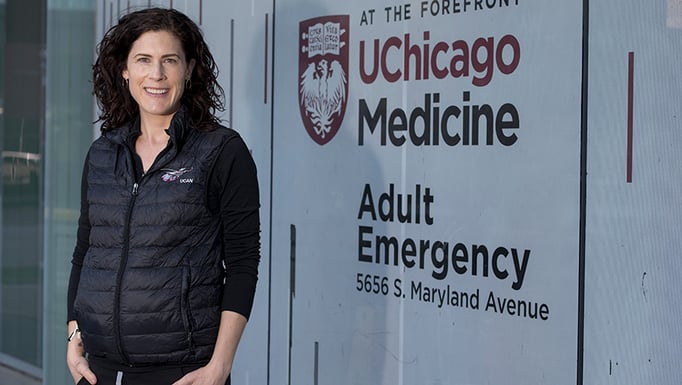 Keegan Checkett, MD
When she wasn't working in the University of Chicago Medicine's bustling emergency room, Keegan Checkett, MD, spent the past year hunkered down in front of her laptop at home, working on a project that would save lives around the globe.
Between July 2020 and March 2021, Checkett was contracted by the World Health Organization (WHO) to help create COVID-19 educational and training materials for doctors and other healthcare providers. Working with WHO's COVID-19 Clinical Management team, she collaborated on seven step-by-step courses that taught clinicians how to approach COVID-19. The courses are published on the WHO Academy app and the OpenWHO educational website.
The materials provided instruction on how to do everything from screening for COVID-19 to how to use ventilators and medication to treat patients with severe cases of the virus.
For remote regions, especially those in low- and middle-income areas, these instructional modules serve as an invaluable teaching tool.
"Any doctor with a cell phone can take these courses. It's made to be low-bandwidth and not chew through the data, particularly on the app," she said. "My job is not to tell them what to do or coach them, but to provide the knowledge we have on COVID-19 in a way that's accessible to them. I tried to write them in a way that's empowering and respectful."
More than 30,000 people around the world have enrolled in the first course alone.
Already, more than 30,000 people around the world have enrolled in the first course alone, Checkett said. All of the courses are constantly updated with new data and science.
"Participants have enrolled from all six WHO regions and the course has been translated into several languages already — including Somali, French, Arabic, Spanish, Portuguese — and others are on the way," said Checkett's supervisor, Pryanka Relan, MD, MPH, CTropMed, technical officer with the WHO Health Emergencies (WHE) Programme.
The project's goal was to provide something useful for any healthcare provider, from a minimally trained worker in a low-income setting to a specially trained physician in a large city.
"I wanted to give people all the knowledge and all the tools, and trust as educated health workers, they know what's right for their patients," Checkett said.
Checkett is believed to be the only UChicago Medicine doctor ever hired by WHO as a paid consultant.
The opportunity came with a price, however. Juggling both jobs consumed Checkett's life for the past year. It was not uncommon for her to work busy Friday and Saturday night shifts in UChicago Medicine's emergency room and then spend 18 hours on Sunday, her day off, working on the WHO courses.
"I just went nonstop. I started my work with WHO in July 2020 and it wasn't until mid-June 2021 that I had two days off in a weekend," she said. "I was tired frequently and under-socialized always, but I never regretted the job or the choices I made. It really was a privilege."
To support her work, Checkett was given a small scholarship from UChicago's Bucksbaum Institute for Clinical Excellence.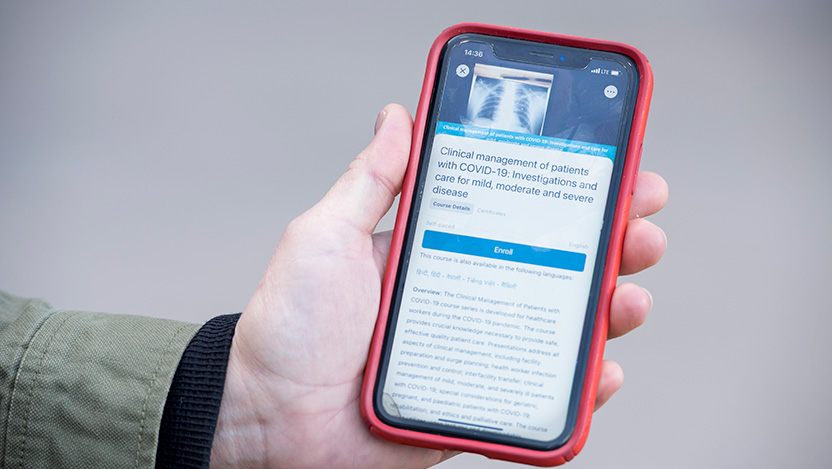 WHO tapped Checkett for this job because of her extensive experience developing education and learning tools online for low-income regions, including Haiti and sub-Saharan Africa. She's also done some unpaid work for WHO in the past.
Prior to her work at UChicago Medicine and WHO, Checkett served as the first Program Co-Director for the Emergency Medicine residency at University Hospital of Mirebalais, Haiti, with Partners in Health/Zanmi Lasante. There, she developed, implemented and successfully transitioned to local leadership a novel curriculum for the country's first Emergency Medicine residency.
At UChicago Medicine, Checkett is an associate professor and director of Global Emergency Medicine (GEM) and director of the GEM medical education fellowship.
I'm so glad WHO recognizes the importance of emergency care, which is a big deal, especially during COVID-19.
Of the seven courses she helped create for WHO, the first is an overview of COVID-19 and includes information on testing and ethics. The second course centers on emergency care, including a flow chart on how to handle patients who are having trouble breathing.
The third course bumps things up a notch, with instruction on how to treat moderate to severe COVID-19 patients, both in the hospital and at home.
Courses 4-6, which are still in the final review stages, address drugs like remdesivir and ivermectin and how to treat critical COVID-19 cases with ventilators or in the ICU. Course 7 focuses on rehabilitation after COVID-19.
"WHO developed the courses and laid them out. I was just a worker bee," Checkett said.
Users talk and cross-collaborate on the courses' chat boards, further helping frontline workers. A few post notes of praise for these courses.
Breaking down the medical care process into a simple, step-by-step instruction is a skill Checkett has developed over the years, combining her loves for practicing and teaching medicine.
"Each of us is obligated to be as useful as possible in this world, based on what our skill set may be. I think I am good at this," she said. "I love my job. I love emergency medicine. I love global emergency medicine. I love the educational development stuff I do. There are still so many regions of the world that need this. I'm so glad WHO recognizes the importance of emergency care, which is a big deal, especially during COVID-19."
Relan praised Checkett for completing an immense amount of work in a short amount of time, and for paying close attention to every detail so that the courses were appropriate and understandable to a clinician of any level in any part of the world.
The OpenWHO educational courses are one of many things WHO is doing to address COVID-19 around the world. Other initiatives include the Oxygen Access Scale Up project, which delivers medical oxygen to help the respiratory needs of COVID-19 patients and others. WHO researchers are also working to find the best possible respiratory support for patients with severe cases of COVID-19 in low- and middle-income countries.
"It is crucial that health workers around the world have the most up-to-date evidence and guidance at their fingertips, to be able to treat patients with COVID-19 safely and effectively," Relan said.
Donations to support this WHO program and others around the world can be made through the WHO Foundation.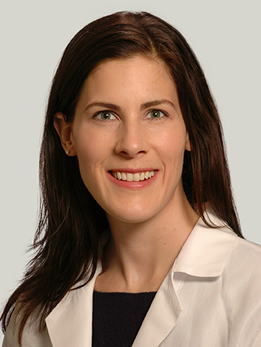 Keegan Checkett, MD
Dr. Checkett is an emergency medicine doctor at UChicago Medicine. She has extensive experience developing education and online learning tools for low-income regions, including Haiti and sub-Saharan Africa.
See Dr. Checkett's physician profile
Learn More About COVID-19