Skip to content
Focusing on health disparities in the Asian-American community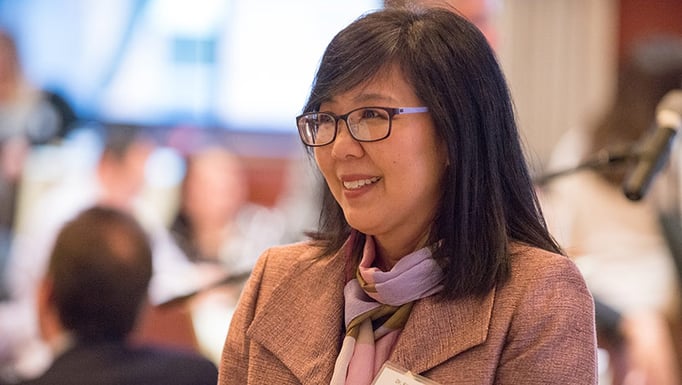 Asian-Americans are suffering from heart disease, stroke, diabetes and cancer. While language and cultural barriers play a role, very little research has been done to address these concerns.
The Center for Asian Health Equity (CAHE) is the first of its kind in the Midwest and one of the only research centers in the United States that focuses on Asian health care disparities. The director of the Center is Karen E. Kim, MD, a University of Chicago professor of medicine.
"We hope CAHE will transform our ability to provide culturally competent care to this growing and underserved South Side community through research, advocacy and engagement," Kim said.
A significant focus of the Center includes community-engaged health programs including:
The AHC Cardiovascular Disease Prevention Program. This program works with community organizations to lower cardiovascular disease and diabetes among people in Chicago who are Asian-American or Pacific Islander.
The Diabetes Prevention Program for Asians in Chinatown (DPPAC). This culturally tailored bilingual program empowers people with diabetes to gain better control of their blood sugar through education and awareness. The program also conducts diabetes prevention among at-risk participants.
DPPAC partners with the Bridgeport Free Clinic to provide diabetes testing and connects the community to care. The clinic is run by students of the University of Chicago Medicine. The clinic serves Asian immigrants who speak Cantonese and Mandarin.
Community Outreach and Health Equity Articles