Skip to content
ASCO elects Vokes to serve as president and Henderson as Board member
The American Society of Clinical Oncology (ASCO) has elected Everett Vokes, MD, Chair of the Department of Medicine at the University of Chicago Medicine, to serve as its president for the 2021-22 term and Tara Henderson, MD, MPH, Associate Professor of Pediatrics, to serve as the designated pediatric oncologist on its Board of Directors for the 2020-24 term.
"This is great recognition of our two faculty colleagues, as ASCO is the world's leading professional cancer organization representing physicians of all oncology subspecialties," said Kenneth Polonsky, Dean and Executive Vice President for Medical Affairs at the University of Chicago. "ASCO's nearly 45,000 members from the U.S. and abroad set the standard for patient care and lead the efforts to discover more effective cancer treatments, increase funding for clinical and translational research and, ultimately, improve care for the millions of people diagnosed with cancer worldwide each year."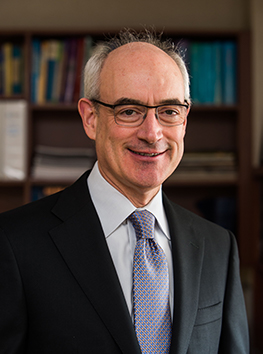 Vokes, the John E. Ultmann Professor and Physician-in-Chief at UChicago Medicine and Biological Sciences, will take office as president-elect during the ASCO annual meeting in Chicago in June 2020 and serve a one-year term as president beginning in June 2021.
An internationally renowned expert in the treatment of head and neck and lung cancer, Vokes has maintained an active clinical practice for more than 30 years. He has a long history of leading clinical and translational research in the areas of head and neck cancer, lung cancer, and early-phase clinical trials and has received funding throughout most of his career, including being the principal investigator of our phase II National Cancer Institute-sponsored contract from 1994 to 2009. His scientific focus has been on early phase translational and clinical trials, the interaction of chemotherapy and radiation, and curative-intent combined modality therapies. His work has shown that intense treatment combining radiation and chemotherapy can bring locally advanced head and neck cancer under control and improve survival.
Vokes has held a number of leadership positions at UChicago, including Chair, Department of Medicine (2010-present); Interim Dean of the Biological Sciences Division and Pritzker School of Medicine and Chief Executive Officer of the University of Chicago Medical Center (2009-10); and Chief, Section of Hematology/Oncology (1998-2009).
Vokes has served on several editorial boards, including those of the Journal of Clinical Oncology, Journal of the American Medical Association, The Lancet Oncology, Clinical Lung Cancer, and Annals of Oncology. His work also has been influential in national settings within the Alliance (formerly Cancer and Leukemia Group B), where he chaired the Respiratory Committee from 2004 to 2017.
Within ASCO, Vokes has served in a number of positions, including as an elected member of the Nominating Committee and on the Board of Directors from 2009 to 2012. In 2008, he was one of two recipients of ASCO's Translational Research Professorship, which has been instrumental in supporting the training of young investigators.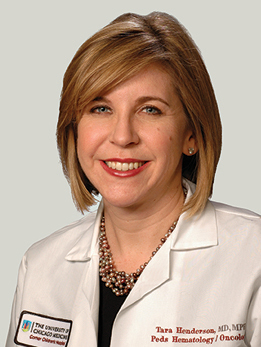 Henderson is one of six new members elected to ASCO's Board of Directors, which comprises oncology leaders in various specialties. She will begin her four-year term in June 2020.
Henderson, director of UChicago Medicine's Childhood Cancer Survivor Center and director of survivorship for the Comprehensive Cancer Center, specializes in the diagnosis and medical treatment of patients with pediatric, adolescent and young adult cancers, with a focus on long-term outcomes. A National Institutes of Health-funded health services and outcomes researcher, Dr. Henderson has made seminal observations in the development of second cancers that led to current screening standards for breast cancer and colorectal cancer in childhood, adolescent and young adult cancer survivors. She also leads studies in the Children's Oncology Group and co-chairs the Rural Health Task Force in the Alliance for Clinical Trials in Oncology.
She is on the editorial board for the Journal of the National Cancer Institute and is a member of the NCI Cancer Prevention Committee and the National Academy of Sciences, Engineering and Medicine Committee on Childhood Cancer and Disability. She is a graduate of the 2018 Presidential Leadership Scholars Program and a 2015 graduate of the ASCO Leadership Development Program. She has been active within ASCO, serving as current chair of the Adolescent and Young Adult Survivorship Work Group and past chair of the Cancer Survivorship Committee as well as being a current and past member of numerous ASCO committees.
Other UChicago faculty who have served as ASCO president include Richard Schilsky, MD, (2008-09); Harvey Golomb, MD, (1990-91); and John Ultmann, MD, (1981-82). In addition, many other UChicago faculty have served on ASCO's Board of Directors.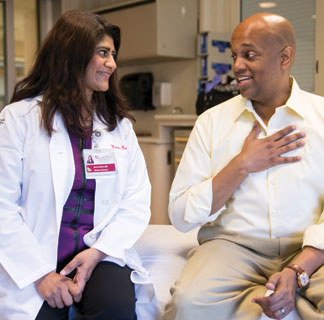 UChicago Medicine Comprehensive Cancer Center
UChicago Medicine is designated as a Comprehensive Cancer Center by the National Cancer Institute, the most prestigious recognition possible for a cancer institution. We have more than 200 physicians and scientists dedicated to defeating cancer.
Learn More About the Comprehensive Cancer Center