Skip to content
Policy and prescriptions: UChicago pharmacologist sees traction in push to lower cancer drug costs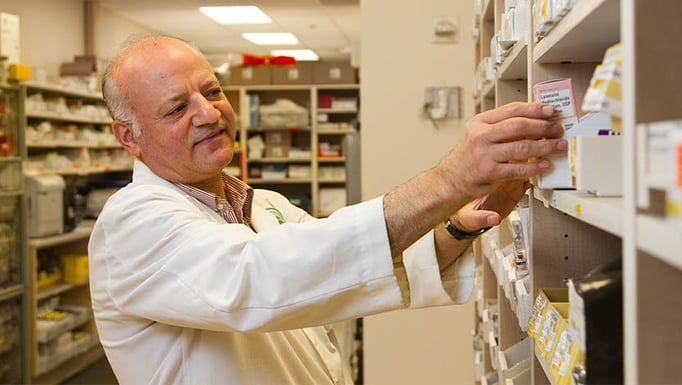 A pharmacist selects a drug from a display case.

advocates are influencing policy that requires pharmaceutical companies to complete optimal-dosing studies before conducting safety and efficacy trials.

Source: National Cancer Institute/Daniel Sone
Mark Ratain, MD, Leon O. Jacobson Professor of Medicine, has spent nearly two decades advocating for changes that he believes will significantly lower the cost of oncology drugs.

Ratain, associate director for clinical sciences at the University of Chicago Medicine Comprehensive Cancer Center, has studied the relationship between exposure and drug toxicity his entire career. He was spurred to take a more public stance after reading Michael Atkins' 2004 dosing study of the renal cancer drug temsirolimus.

The study, which showed that a much lower dose of the drug – 25 mg – worked just as well as the approved dose of 250 mg, made the need to conduct dosing trials very clear to him, Ratain said. He began writing on the topic of optimum dosing studies for cancer drugs, including looking at the effect of food on drug absorption.

His first paper on the topic, a 2007 study of the breast cancer drug lapatinib, showed that absorption of the drug increased by 325% when it was taken with a high-fat meal and 125% with a low-fat one. He estimated that patients could save $1,740/month if they took a lower dose of the medication with food.

"I'm a clinical pharmacologist that believes drugs should be labeled appropriately," said Ratain, who has served as an expert witness and patent litigation consultant for generic drug companies and as principal investigator on studies funded by the pharmaceutical industry. "Why should a patient take an excessive dose? Or an inconvenient dose? I mean, there are some drugs labeled to be taken fasting twice a day, when all food does is increase the absorption. Why not approve it at a lower dose but with food twice a day?"

From this work, he helped form the field of interventional pharmacoeconomics, which aims to lower drug prices by determining the lowest dose needed to maintain a marketed cancer drug's efficacy and exploring alternative therapeutics. Manufacturers have typically only identified the maximum tolerated dose (MTD), or the highest dose patients can take before experiencing severe toxic side effects.
I'm a clinical pharmacologist that believes drugs should be labeled appropriately. Why should a patient take an excessive dose? Or an inconvenient dose?
Ratain has also published and spoken on the drug patent process. He says some pharmaceutical companies practice "evergreening," where they seek to extend a drug's patent by making small changes to its dosage, formulation or method of delivery. These tweaks may not meet the requirements of the U.S. government to receive a patent, but that's not always easy to determine with the current application process.

One circumstance that enables the issuing of questionable patents is a lack of coordination between the U.S. Patent and Trademark Office (USPTO) and the Food and Drug Administration (FDA), Ratain and his co-authors said. Manufacturers need to prove that their discovery isn't a modification that would be obvious to practitioners in the field. That's something the FDA could help identify, the authors said.

"As far as I am aware, the patent office does not have clinicians on staff," Ratain said. "The FDA has the experts on staff, along with other information, that could help the patent office determine whether a drug company's request for a new patent is valid."
New policies take aim at drug prices
Recent moves by the U.S. government reflect the influence of Ratain and other advocates on drug policy.
The FDA announced in 2021 an expectation that drug companies complete optimal-dosing studies before conducting safety and efficacy trials. Its Oncology Center of Excellence launched
Project Optimus
to oversee this initiative for oncology drug development.
The Senate Appropriations Committee commended this initiative in a report that accompanied bill
S. 4661
. The committee acknowledged the FDA's "premarket dose selection efforts under Project Optimus" and strongly encouraged the FDA "to organize clinical trials, in collaboration with academic medical centers and other federal agencies, of marketed cancer drugs and biologics to assess whether dosing and frequency adjustments may decrease the cost of care and/or toxicities of treatment without compromising efficacy." The bill was introduced to the Senate on July 28, 2022.
On July 9, 2021, President Joe Biden issued an
executive order
focused on fostering competition in the U.S. economy. He specifically called out the high cost of prescription drugs, noting, "too often, patent and other laws have been misused to inhibit or delay — for years and even decades — competition from generic drugs and biosimilars, denying Americans access to lower-cost drugs."
This year, U.S. Sens. Dick Durbin (D-IL), Thom Tillis (R-NC) and Chuck Grassley (R-IA) introduced a bill,
S. 4430
, that would establish an interagency task force between the patent office and the FDA. The task force would make sharing information across the agencies easier and allow the FDA to provide technical assistance on prescription drug patents.
The bill was unanimously supported by the Senate Judiciary Committee on
July 28, 2022
and will go to a full Senate vote.
Ratain, who regularly interacts with Durbin's office, watched the committee meeting where the bill was discussed and was encouraged by what he saw.
"The bill had bipartisan support, which in our current political environment is pretty amazing," he said. "Both the Democrats and the Republicans see this as good policy."
Ratain said that while these policies alone only budge the needle on cancer drug costs, it's at least a move in the right direction.
"It's nice to see good ideas become policy," he said.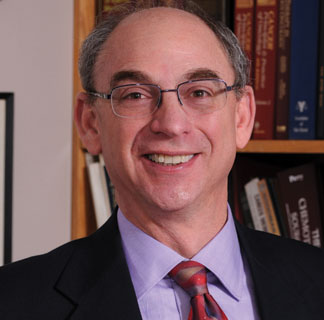 Mark J. Ratain, MD
Medical oncologist Mark J. Ratain, MD, is an expert in the use of investigational drugs to treat advanced solid tumors. He has a special interest in pharmacogenetics — the study of how genetic variation affects the body's response to medications. He serves as director of the Center for Personalized Therapeutics.
View Dr. Ratain's physician profile