Skip to content
Sonali Smith named Section Chief of Hematology/Oncology at UChicago Medicine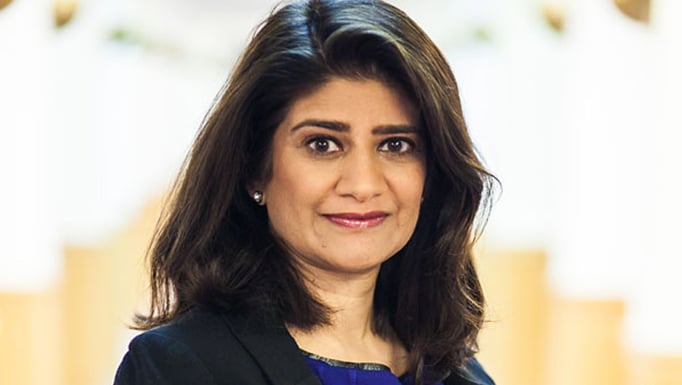 As the new Chief of the Section of Hematology/Oncology, lymphoma expert Sonali M. Smith, MD, will build on the accomplishments of a program with a rich history of contributions to cancer care and research.
Sonali M. Smith, MD, an expert in the treatment of lymphoma, has been appointed Chief of the Section of Hematology/Oncology for the University of Chicago Medicine and the UChicago Medicine Comprehensive Cancer Center. She served as Interim Section Chief for 18 months prior to her appointment in November 2020.

"Dr. Smith demonstrated exceptional leadership, thoughtful academic vision and insight while serving in the interim capacity," said Everett Vokes, MD, Chair of the Department of Medicine. "We are excited that she accepted this new role and confident she will accomplish her goals for the Section."

Smith, the first woman to hold the position at the academic medical center, said she is "honored to take the helm as we steer to the future of cancer research and care."

The University of Chicago has a rich history of contributions in cancer: the first description of cytogenetic changes in cancer; early observations and characterization of therapy-related leukemias; development of organ-sparing treatment for head and neck cancers; strong record of early phase drug development; study of genomics of cancer health disparities; first descriptions of the relationship between the gut microbiome and response to immunotherapy; and a robust cellular therapy program that delivered the first CAR-T treatment in Illinois. Smith looks forward to building on these accomplishments as well as new priorities focused on impacting cancer science and cancer care.
During her career, Smith has made outstanding contributions to the field through her clinical care, clinical research and educational roles.
Smith came to UChicago Medicine as a hematology/oncology fellow in 1998. She was appointed to the faculty three years later and subsequently promoted to professor and named the Elwood V. Jensen Professor of Medicine. She has directed the
lymphoma program
since 2011 and is co-leader of the Cancer Service Line.
During her career, Smith has made outstanding contributions to the field through her clinical care, clinical research and educational roles.
She has published nearly 200 papers, reviews and editorials in high-impact journals, including the New England Journal of Medicine, Blood, Journal of Clinical Oncology and Cancer. She has served on the editorial boards of the Journal of Clinical Oncology, Cancer and Annals of Lymphoma, and is currently Associate Editor of Haematologica. She has been an investigator and author on 20 clinical trials, including the first-in-human trials of lymphoma medications ibrutinib and magrolimab.
A Fellow and active member of the American Society for Clinical Oncology (ASCO), Smith serves as chair-elect of the Scientific Program Committee, former chair of the Professional Development Committee and is a member of the Women's Professional Development Subcommittee and the Education Leadership Committee. She has been the Deputy Editor of Hematology for the American Society of Hematology, where she also has served on the Education Committee and delivered multiple lectures. She is a member of the National Cancer Institute's Lymphoma Steering Committee and was recently elected the first female chair for the Lymphoma Research Foundation's Scientific Advisory Board. As vice chair of the Southwest Oncology Group Lymphoma Committee, she oversees clinical trial development and mentors faculty across the country.
Smith has given more than 200 lectures on lymphoma to her peers and also has volunteered significant time toward the education and empowerment of patients. Her election to the Pritzker School of Medicine's Academy of Distinguished Medical Educators and appointment as a Senior Faculty Scholar in the
Bucksbaum Institute for Clinical Excellence at UChicago
acknowledge her educational contributions to UChicago.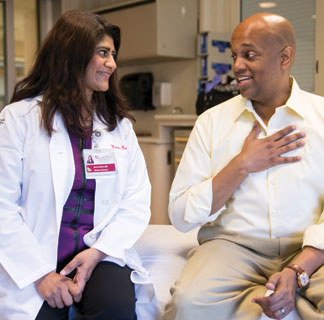 UChicago Medicine Comprehensive Cancer Center
UChicago Medicine is designated as a Comprehensive Cancer Center by the National Cancer Institute, the most prestigious recognition possible for a cancer institution. We have more than 200 physicians and scientists dedicated to defeating cancer.
Learn More About the Comprehensive Cancer Center