Skip to content
Robotic-assisted surgery makes for a quick recovery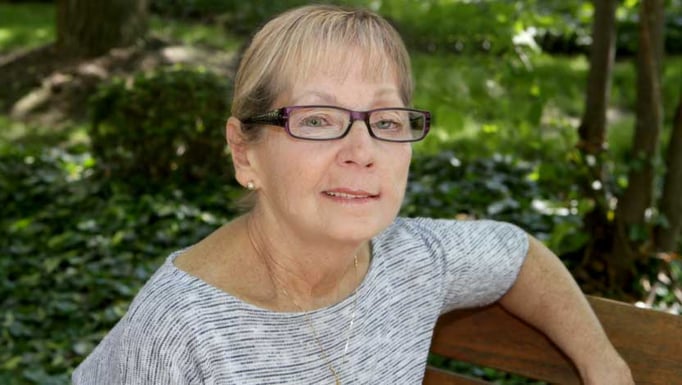 When Diane Mitchell, 67, was diagnosed with lung cancer and interested in robotic surgery for a quicker recovery, she turned to the University of Chicago Medicine Ingalls Memorial.
Experts at the University of Chicago Medicine Ingalls Memorial perform more robotic-assisted surgeries than any other hospital in Chicago's Southland. So when Diane Mitchell, 67, was diagnosed with lung cancer and interested in robotic surgery for a quicker recovery, she knew where to seek care.
"We use the robotic approach on almost all patients," said cardiothoracic surgeon Daniel Ciaburri, MD, who ultimately performed Mitchell's surgery.
Mitchell, who lives in Frankfort, has always relied on Ingalls for her care. In summer 2018, a routine head and neck scan to check the condition of her arteries revealed a cancerous nodule in the upper lobe of her right lung. Her hematologist/oncologist Yunus T. Nomanbhoy, MD*, introduced her to Ciaburri. Together, he and Mitchell decided on a robotic-assisted approach.
Robotic-assisted surgeries are much less invasive and more precise, according to Ciaburri. A less invasive procedure means less pain for the patient. Additionally, recovery time is often shorter, and a significant number of Ciaburri's patients go home two days after surgery with very few limitations. A reduced hospital stay makes robotic-assisted surgeries less costly for both the patient and hospital. "As far as cancer surgery, you get a higher quality surgery than with the traditional method," Ciaburri said. "Robotic-assisted thoracic surgery is really a no-brainer for patients."
In September 2018, Ciaburri removed the upper right lobe of Mitchell's lung and performed a lymph node dissection using the robot. "I felt scared when I was diagnosed, but I was confident they were taking good care of me," Mitchell said.
Mitchell's successful surgery, in addition to four chemotherapy treatments, meant she could spend the winter in Florida and get married to her longtime sweetheart, Randy Mitchell. It was her first winter there after retiring in September from 25 years in housecleaning.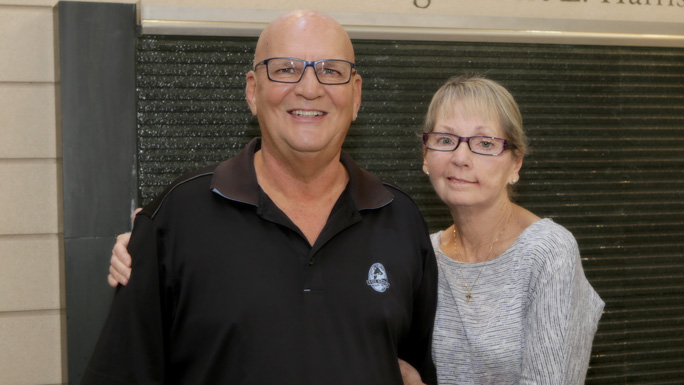 "The first thing I did when I got to Florida was get married," Mitchell said. "I'm grateful that my recovery was a lot faster with the robotic surgery, and we could spend plenty of time sitting in the sun."
She returned home in April for follow-up appointments and has enjoyed retirement back home in Chicago.
Learn more about thoracic surgery or call 708-333-2300.
*Dr. Yunus T. Nomanbhoy is an independent medical practitioner and is not an employee or agent of Ingalls Memorial Hospital or University of Chicago Medical Center ("UChicago Medicine").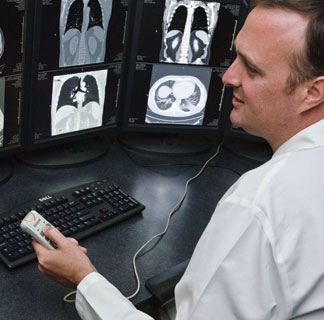 Lung Cancer Care
At UChicago Medicine, we offer a wide range of lung cancer care options, including minimally invasive surgery and innovative targeted therapies, as well as clinical trials of promising treatments not widely available.
Learn more about our lung cancer care.