Skip to content
New partnership gives central, southern Illinois cancer patients access to academic medical center's world-class cancer specialists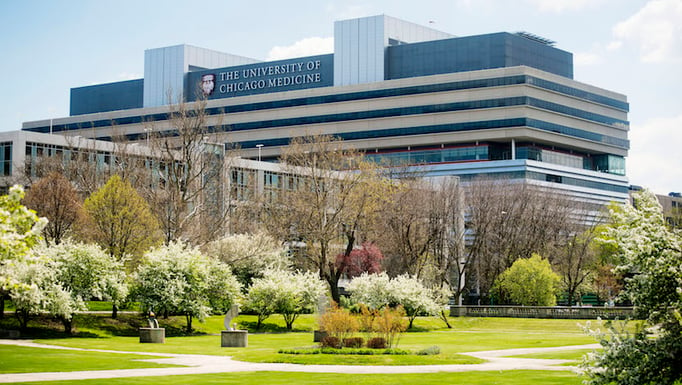 Cancer Care Specialists of Illinois
, a Decatur-based oncology practice, is the newest affiliate of the University of Chicago Medicine's clinically integrated network that works to improve access, value and quality of care. The agreement gives CCSI's patients expedited access to the academic medical center's world-class experts.
CCSI, a multi-specialty physician group of 20 medical, radiation and urologic oncologists, has grown over the last 20 years to bring world-class care close to home for patients in central and southern Illinois, including the St. Louis Metro East region. The group sees patients in
21 locations
with major centers in Decatur, Effingham, Centralia and Swansea, along with 17 satellite offices. UChicago Medicine is home to a National Cancer Institute-designated
Comprehensive Cancer Center
– one of only two in Illinois – and has an international reputation for addressing cancer from every angle. It has more than 200 physicians and scientists who are dedicated to cancer care and research, and offers hundreds of clinical trials each year.
"This is a natural partnership," said CCSI's President
James L. Wade III, MD, FACP, FASCO
. "We're excited to link our team of community-based cancer physicians together with the experts at UChicago Medicine. Our new UChicago Medicine partnership is providing our patients with new cutting-edge clinical trials and immediate world class expertise for complex cases."
The two organizations will remain independent entities. However, the affiliation arrangement means CCSI patients can more easily access UChicago Medicine's cancer care team for advanced treatments and an array of clinical trials.
"We look forward to enhancing our relationship with CCSI and are committed to making sure that cancer patients receive care where and when they need it, including access to our expertise and services when necessary," said
Walter M. Stadler, MD
, who leads UChicago Medicine's hematology and oncology efforts and is deputy director the health system's Comprehensive Cancer Center. "As the leading provider of cancer clinical trials and a recognized authority in oncology care and research, we're eager to help more patients access our team."