Skip to content
Why are more young people dying of colon cancer?
This week, researchers from the American Cancer Society published a troubling new study in JAMA showing that colorectal cancer rates are rising among people in their 20s and 30s. The rate of death, while still small, has also been increasing among people age 20 to 54, to 4.3 deaths per 100,000 people in 2014, up from 3.9 per 100,000 in 2004.
No one knows what factors may be driving the rise in cases. Young people usually aren't considered at risk for colorectal cancers, and most medical groups don't recommend routine screening until age 50 unless someone has a family history or other inherited risk factors.
We asked Sonia Kupfer, MD, director of the Gastrointestinal Cancer Risk and Prevention Clinic at the University of Chicago Medicine, what might be behind this phenomenon. She emphasized the impact of family cancer history and inherited disorders.
"Diagnosing inherited syndromes enables individuals to be screened earlier and more frequently, facilitates testing of at-risk family members, and impacts treatment," she said.
"While familial and inherited syndromes alone do not explain the rise in young onset colorectal cancer, the potential for cancer prevention that comes from identifying high-risk individuals is tremendous. People with young onset colorectal cancer should speak to their doctors regarding their family history as well as genetic counseling and testing."
Learn more about screening and diagnosis options for colon cancer.
Cancer Risk and Prevention
The UChicago Medicine Comprehensive Cancer Risk and Prevention Clinic is dedicated to identifying and caring for individuals who have an increased risk for cancer due to family history, medical and genetic factors, and/or lifestyle influences.
Learn about cancer risk and prevention services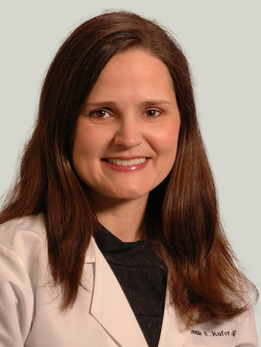 Sonia Kupfer, MD
Sonia Kupfer, MD, is a gastroenterologist and an expert in diagnosing and treating genetic disorders including hereditary gastrointestinal cancer syndromes and celiac disease. She serves as director of the Gastrointestinal Cancer Risk and Prevention Clinic and co-director of the Comprehensive Cancer Risk and Prevention Clinic.
View Dr. Kupfer's physician profile