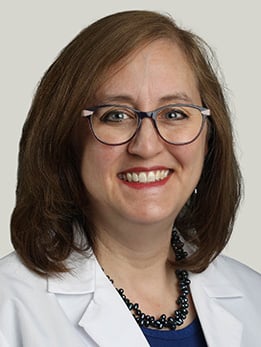 Pediatric Hematology & Oncology (Pediatric Cancer) | More
Associate Professor of Pediatrics Director, Pediatric Hematology
Director, Pediatric Cancer Risk and Bone Marrow Failure Clinic
Director, Pediatric Hematology/Oncology Fellowship Program
UChicago Faculty Physicians hold faculty positions with the University of Chicago and provide care for patients on the academic health system's main campus in Hyde Park and in care centers throughout the Chicago region.
Close
773-702-9158
Jill de Jong, MD, PhD, treats children with all types of cancers and blood diseases, as well as hematopoietic stem cell transplant patients. She has specialized expertise in: hematology, including disorders of red blood cells, white blood cells and platelets; autoimmune blood diseases; bleeding and clotting disorders; and genetic (inherited) blood diseases.
Dr. de Jong's research focuses on understanding genetic syndromes that predispose patients to bone marrow failure and/or cancer. By studying known genetic mutations that lead to cancer and uncovering new cancer predisposition syndromes, her work examines the mechanisms that cause cancer in order to improve cancer therapies. Through her research, she aims to optimize early detection, treatment, and, ultimately, prevention of cancer and bone marrow disorders.
Locations