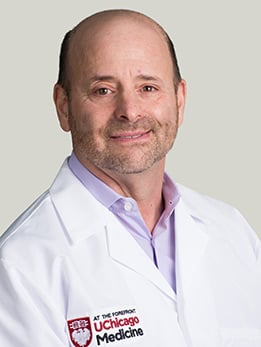 Associate Professor of Pediatrics and Neurology
A clinically integrated network of physicians and providers employed by UChicago Medicine who offer care in inpatient, community, ambulatory, acute care or extended care settings.
Close
773-702-6169
Jeremy D. Marks, MD, PhD, is a specialist in neonatology. He provides the highest level of care to critically ill infants in the neonatal intensive care unit (NICU). Dr. Marks has a special interest in treating premature infants who are at risk for brain injury and delayed development.
An expert in the neurobiology of brain injury, Dr. Marks works in the laboratory to develop new approaches to restoring brain cell function after injury. This research may lead to the treatment of brain damage experienced by some babies during labor and delivery.
Dr. Marks has published more than 40 peer-reviewed publications and abstracts and is the author of three book chapters.