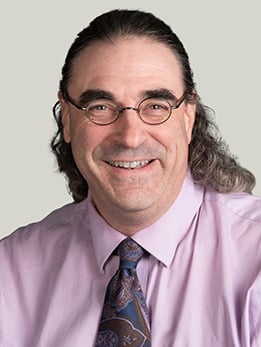 A licensed clinical psychologist, Bradley Stolbach, PhD, focuses on developing trauma-informed programs and services. He applies his work to a variety of settings, including the Pediatric Mobile Medical Unit and the Center for Community Health and Vitality.
Dr. Stolbach serves as clinical director of Healing Hurt People - Chicago, a trauma-informed hospital-based violence intervention model implemented in emergency pediatric settings in Chicago. Healing Hurt People - Chicago is a partnership of the University of Chicago Medicine Comer Children's Hospital the Trauma Department. of John H. Stroger, Jr. Hospital of Cook County, and The Center for Nonviolence and Social Justice at the Drexel University School of Public Health, where the Healing Hurt People model was developed.
As a UChicago Medicine Urban Health Initiative faculty fellow, Dr. Stolbach helped found Project FIRE, an artist development employment program that offers healing through glassblowing to youth injured by gun violence. He also co-founded La Rabida Children's Hospital's Chicago Child Trauma Center, which he directed until 2013.
Dr. Stolbach's research activities focus on developmental trauma disorder in urban children, cumulative trauma in young children, links between poverty and trauma, and the role of developmental trauma in the lives of children and youth affiliated with armed groups.