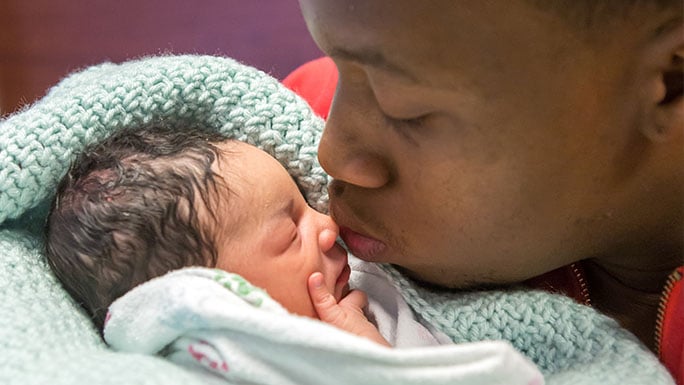 At the Family Birth Center, we understand that your child's birth is a peak moment of excitement for you and your closest supporters. We welcome spouses, partners, co-parents, intended parents, children and doulas, as well as other family members, friends and guests who you choose to include in your childbirth experience.
Our visitor policies prioritize safety first, while allowing your loved ones to be at your side as much as possible. Each private suite is equipped with a convertible sleeping cot for your overnight visitors. With a maximum of three visitors at a time allowed in your suite, our Family Waiting Room is available to accommodate additional guests.
The Family Birth Center also offers free wireless internet access to keep you and your guests as informed, entertained and connected as you wish to be.